Cape Town Branch Lead Vacancy at PMI South Africa | How to Apply.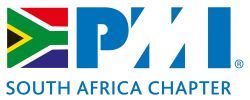 Application is invited from suitably & qualify applicants for the vacancy open at PMI South Africa for Cape Town Branch Lead Position.
CAPE TOWN BRANCH LEAD (Existing candidate in acting role)
ROLE DESCRIPTION:
The elected or appointed volunteer is the PMI SA Chapter representative in Cape Town, is a member of the Chapter Senior Leadership, and contributes to the Chapter business plan and strategy.  The volunteer is responsible for the development and management of branch services to PMI SA Chapter members within this region, preferably operating out of Cape Town and engagement with the members and other PMI SA Chapter stakeholders.  Recommend an annual calendar of events (such as meetings, speakers, field trips, training and social engagements). Consider satellite meetings to make chapter activities accessible to members.
Identify accessible (parking, public transport) and safe venues and manage all physical arrangements. Prepare the program meeting notices. The branch lead will work with a volunteer team, which will be developed, in coordination with VP volunteer management, to conduct branch work and to liaise with national portfolios.
DESIRABLE LEADERSHIP SKILLS:
Decision making, communication, persuasion and motivation, innovative and visioning, strategic planning, process execution
MANAGEMENT SKILLS:
program conceptualization, planning and management of collaborative arrangements, stakeholder management
Public Speaking / Presentation Skills
PROJECT MANAGEMENT AND PMI VOLUNTEER EXPERIENCE
Estimated Volunteer Hours per Month:  16-24
Average Years of Project Management Experience:  approximately 5
Years of Volunteer Experience:  3 years desirable