Musa Mseleku: Biography of Musa Mseleku, Age, Wives, Children, Career & Net Worth,
Musa Mseleku (born in 1975 in Mzumbe, Kwa-Madlala) is a South African businessman and reality TV star. He is popularly known for his polygamous lifestyle.
He has four wives with ten children and features on the reality show, Uthando Nesthembu which airs on Mzansi Magic every Thursday night.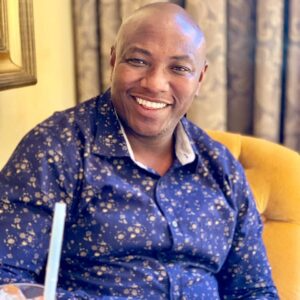 Full Name
Musa Mseleku
Date of Birth
1975 (45 years old)
Gender
Male
Spouse
Macele Mseleku
Mayeni Mseleku
Thobile MaKhumalo Mseleku
Mangwabe Mseleku
Occupation
Businessman and reality TV star
Nationality
South African
Net Worth
$2 million
Musa Mseleku Age
Mseleku was born in Umzumbe Kwa-Madlala, South Africa in 1975. He is 46 years old as of 2021.
Education
He had his primary school education at Denver Zoar Mission school In Umzumbe then proceeded to Prince Ngamizizwe School for his secondary education.
He matriculated from Sister Joan's High School in 1993 and graduated from University of Kwazulu Natal in 1997.
Musa Mseleku Wives
Macele Mseleku
Mayeni Mseleku
Thobile MaKhumalo Mseleku
Mangwabe Mseleku
Musa Mseleku Children
Lwandle (16year)
Abongwe (14years)
Owami (7years)
Mpumelelo (17years)
Mnini (5years)
Obanzi (23 months)
Mawande (7years)
Zenande (2years)
Snenhlanhla (23 years)
Mpiloenhle (16years).
Career
He used for Durban Youth Radio as a journalist before moving on to SBC News. He also works in community development at Ugu District Municipality where he is in charge of the rural areas.
He also runs the Phiwe Ukufunda programme that caters for the needy.
Net Worth
He has an estimated net worth of $2 million.
Instagram
SHARE THIS POST WITH OTHERS: