The Animation School Cape Town Campus | https://www.theanimationschool.co.za/about/cape-town-campus.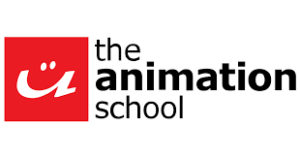 Located in the most beautiful city in the world and ranked as a top holiday destination, Cape Town is an ideal study destination.
Students are provided with 24-hour access to our state of the art facilities which include three classrooms with high-spec computers loaded with industry-relevant software, an acting space and sound recording room, as well as a study area and canteen.
We provide a funky, secure, on-site residence for our Cape Town students. This is available to first- and second-year students only and consists of 6 single and 8 shared rooms.
The shared rooms accommodate two students per dorm; second-year students have first dibs on the single rooms. A telephone for emergency numbers such as police, ambulance and security is provided in the common area.
The shared laundry area has an automatic washing machine, tumble dryer (free to use), iron and ironing board. The dining area has a fridge, microwave, kettle, and dining tables and chairs.
In the TV lounge you will find comfortable lounge suites and a flat-screen TV. The canteen provides three meals per day at scheduled times. Ablution facilities are separate male and female bathrooms each with showers, basins and toilets.