Varsity College Social Media… Official Varsity College Facebook Page / Group, Twitter, Instagram, YouTube, Linkedin, WhatsApp, Website Links and Contact Information.
In today post, we are going to disclose the official Varsity College social media handles so you can follow up and reach out to them any time at your comfort.
Varsity College social media is responsible for communication with students and the entire school community, they aim to keep you informed on what is happening outside and inside the school and to entertain you.
Communication with students is undertaken through various channels. Such as: Facebook, Twitter, School Website, Instagram, WhatsApp, Pinterest, Linkedin, and YouTube. Join Varsity College online social community today and receive latest updates directly from the school.
The IIE's Varsity College is an educational brand of The Independent Institute of Education. The IIE is the most accredited private higher education provider in SA and it is registered with the Department of Higher Education and Training.
Varsity College Socials Media Connect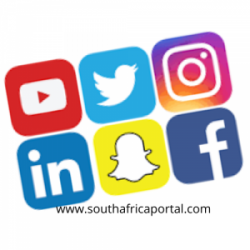 This post provide links to access the official Varsity College Facebook, Twitter, Website, Instagram, Linkedin, YouTube Channel and Contact Details. stay focus and read through.
Knowing and following Varsity College through their social platforms is one of the decision every student should make so as not to miss out in any updates.
Before you are able to join the Varsity College online community and access Youtube, make sure you have the socials app in your mobile phones and browsing data to get connected.
Varsity College Facebook Page / Group
You are able to like and comment on all our latest events, pictures and announcements just like our page by Clicking Here
Varsity College Twitter Handle
Don't miss a beat! You are able to view our latest tweets, hashtags and pictures just follow us on twitter by Clicking Here.
Varsity College Instagram Page
Varsity College Linkedin
Varsity College Youtube Channel
Are you a Youtube junkie? Get your fix on Varsity College channel.
Varsity College Website Address
Varsity College Contact Details
Durban North Campus
12 RADAR DRIVE
DURBAN NORTH 4051
PO BOX 20592
DURBAN NORTH 4016
CONTACT:
Rajesh Chandarman
Tel:(031) 573 2038
Fax:(031) 563 2268
Cape Town Campus
VARSITY HOUSE, BELMONT PARK, BELMONT ROAD RONDEBOSCH  CAPE TOWN 7700
PO BOX 420
RONDEBOSCH 7701
CONTACT:
Saleem Jackson Principal
Tel:(021) 685 5021
Fax:(021) 685 3060
Durban Westville Campus
1 LINK ROAD,
CNR ST JAMES AVENUE & LINK ROAD WESTVILLE 3630
PO BOX 1279
WESTVILLE 3630
CONTACT:
Yenusha Ramluggan Principal
Tel:(031) 266 8400
Fax:(031) 266 9009
Pietermaritzburg Campus
ST CHARLES' COLLEGE, HARWIN ROAD, SCOTTSVILLE, PIETERMARITZBURG 3201
PRIVATE BAG X7
SCOTTSVILLE 3209
CONTACT:
Graham Bennetts Principal
Tel:(033) 386 2376
Fax:(033) 386 3700
1ST FLOOR, MERCANTILE BANK PLAZA, RING ROAD, GREENACRES, PORT ELIZABETH 6045
PO BOX 27436
GREENACRES 6057
CONTACT:
Paul Manson Principal
Tel:(041) 363 4223
Fax:(041) 363 5355
Pretoria Campus
116 CLEARWATER ROAD, CNR. CLEARWATER & GLENWOOD ROADS, LYNNWOOD GLEN PRETORIA 0081
PO BOX 35522
MENLO PARK 0102
CONTACT:
Lyndsay de Sa Principal
Tel:(012) 348 2551
Fax:(012) 348 2561
Sandton Campus
WATERSTONE DRIVE, BENMORE ROAD
SANDTON 2196
PO BOX 1514
CRAIGHALL 2024
CONTACT:
Andre Lubbe Principal
Tel:(011) 784 6939
Fax:(011) 784 6196
Waterfall – Midrand Campus
11 RIVERVIEW PARK, JANADEL AVENUE,
MIDRAND, 1686, GAUTENG
CONTACT:
David McConnell Principal
Tel:010 224 4300
Fax:086 612 6058
Cape Town National
VARSITY HOUSE, BELMONT PARK,
BELMONT ROAD RONDEBOSCH
CAPE TOWN 7700 PO BOX 420,
RONDEBOSCH 7701
Contact: Louise Wiseman
Tel: (021) 685 7554
Fax: (021) 685 3060
Durban National
12 RADAR DRIVE
DURBAN NORTH 4051 PO BOX 20592
DURBAN NORTH 4016
Contact: Simon Nicolson
Tel: 031 573 7460
Fax: 031 563 2419
Waterfall National
11 RIVERVIEW PARK, JANADEL AVENUE
MIDRAND, 1686, GAUTENG
Contact: Errol Lever
Tel: (010) 224 4300
Fax: (086) 612 6058
Website: https://www.varsitycollege.co.za/
SHARE THIS POST WITH OTHERS!