VP Academic Outreach Vacancy at PMI South Africa for Nomination | How to Apply.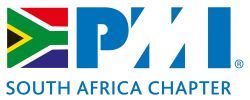 Application is invited from suitably & qualify applicants for the vacancy open at PMI South Africa for VP Academic Outreach Position.
VP ACADEMIC OUTREACH
ROLE DESCRIPTION:
The elected or appointed Volunteer operates under the direction of the President and Executive Committee.  Official is responsible for the liaison with Academic Facilities regarding promotion of project management and awareness of PMI South Africa Chapter.  The volunteer develops a plan, addressing chapter objectives, for maintaining contacts with these entities and oversees a team of volunteers to carry out the work; makes representations to these entities and develops opportunities for sustainable collaborative partnerships that encourage chapter membership, mutually benefit chapter members and entities and coordinates with VP Marketing, Communication, Professional Development.
Through interaction with Academic Facilities the Chapter increase awareness, grow the membership as well as identify training opportunities for chapter members.
DESIRABLE LEADERSHIP SKILLS:
Decision making, communication, persuasion and motivation, innovative and visioning, strategic planning, process execution
MANAGEMENT SKILLS:
program conceptualization, planning and management of collaborative arrangements, stakeholder management
PROJECT MANAGEMENT AND PMI VOLUNTEER EXPERIENCE
Estimated Volunteer Hours per Month:  20-30
Average Years of Project Management Experience: 3 years
Years of Volunteer Experience:  2 years desirable