Academy for Facilities Management (A4FM) Short Courses Overview.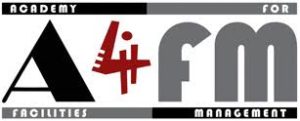 Students who wish to do short programmes can complete the modules of our Higher Certificate in Facilities Management as a short course.
There are 2 options for how short courses can be done:
1. If students simply want a certificate of attendance, they are able to attend a half day of lectures / training in person, or they can attend an online video conference, and be given all the material for the module for further reading and study.
2. If students want to get recognised credits for the short course and engage with it more formally, they can attend the contact session / video conference, will have to write 2 tests, submit 2 assignments, write an exam and complete a practical element of Work Integrated Learning, after which they will have achieved 20 credits at NQF level 5 and would be able to continue with more formal FM studies later on if they decided to do the formal HCFM programme or an accredited programme at another tertiary institution.
The cost of doing a module as a short course is R 9 200.
There are 7 different modules from which to choose. All our programmes are offered online, so students can participate even if they are not able to attend the contact sessions, which take place in Pretoria. Online video conferencing with lecturers is made available for other students.
DOWNLOAD PDF
List of Academy for Facilities Management (A4FM) Short Courses.
The following short courses offered by the Academy for Facilities Management (A4FM) are only offered on an in-house basis to groups of ten people or more. Dates are scheduled to suit the customer. The NQF level of each course is clearly indicated.
Having been registered by SAQA (ID #75283), the courses can be included in the Skills Development Plans of employers contributing to a SETA.
Select one of the following links or download our short courses document here:
Programme in Facilities Management (PFM)
Facilities Management Programmes in Health Care Environs
Catering Supervisor -Food Management (CAS)
CONTACT US
Phone: 0129930533
Fax: 0129930533
Email: [email protected]
Web: www.a4fm.ac.za
For more information and inquiries, please navigate to the official Academy for Facilities Management (A4FM) website to access all details are available on the institution's official website.
I am sure this awesome post really helped you regarding A4FM Short Courses Offered. If yes: Don't hesitate to Like Us on Facebook to share, discuss, and get the Academy for Facilities Management latest updates.
However, if you have any queries regarding the Academy for Facilities Management (A4FM), Please kindly DROP A COMMENT below and we will respond to it as soon as possible.
What's your take in this post? Please don't keep it to yourself;
BE SOCIAL BY SHARING THIS POST WITH OTHERS!