Die Afrikaanse Protestantse Akademie (APA) Bursaries and Loans | The Die Afrikaanse Protestantse Akademie (APA) Bursaries and Loans and How to Apply.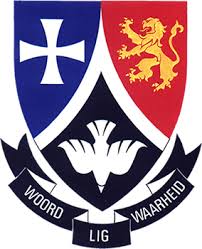 APA Academy Bursaries and Loans
exchanges
The AP Academy has two bursary funds for which students can apply from their second year of study. Unfortunately, first-year students cannot be granted bursaries. Students should keep in mind two issues related to the bursaries:
The bursaries do not cover the total tuition fees.

Upon termination of studies, all scholarships lapse.
Need Scholarships
These bursaries are administered by Senate. If, for any reason, a student does not have the funds to study at the AP Academy, but in the opinion of the Senate and, on the recommendation of the Faculty Board, shows academic potential, the student may apply to the Bursary Committee for a need scholarship for paying his / her tuition fees to the AP Academy. Such a student must provide the APA with a complete budget for the year of study concerned, as well as reasons why the student cannot find the study fees. The Senate judges the merits of the case. These bursaries are awarded taking into account the availability of funds. You can send an email to [email protected], for the attention of the Bursary Committee.
The Senate of the AP Academy also administers further needs bursaries from the APA Student Support Fund. Students who have successfully completed one or more academic years at the AP Academy can qualify for a needs scholarship. This scholarship is considered in consultation with the Faculty Boards of the AP Academy. Students must submit a complete report on their finances as well as their needs. Students are expected to succeed academically and to progress with consideration of a needs scholarship.
Achievement Awards
These bursaries are administered by the Senate of the AP Academy. Students who have successfully completed one or more academic years at the AP Academy can qualify for a performance scholarship. This scholarship is considered in consultation with the Faculty Boards of the AP Academy with regard to students who are academically distinguished from other students. The minimum requirement to qualify for such a scholarship is 75% average. Students who are enrolled full-time for a degree course at the AP Academy are eligible for this scholarship. The bursary is awarded taking into account the availability of funds.
These fees do not have to be repaid by a student, provided he / she successfully completes that year. Students who believe that they are eligible for these scholarships should submit a fully completed application form to: The Registrar of the AP Academy, PO Box 11488, Hatfield, 0028 or email: [email protected]
Loans to theological students
The Willie Lubbe Theological Study Fund
Registered theological students, as well as prospective theological students of the AP Academy, can apply for a study loan from the Willie Lubbe Theological study fund. A full loan application must reach the APA before / on January 5 of the year for which financial assistance is required. Late applications cannot be considered. Further inquiries regarding loans or bursaries to Theological students can be directed to the chair of the Curatorium at: [email protected]