We are pleased to inform you about All You Need To Know About Joining SAPS here on southafricaportal.com check below.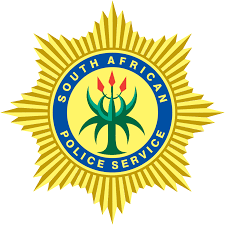 The South African Police Service (SAPS) offers careers in various fields. If you join the SAPS you can either become a police official or a civilian employee. We have put together a summary of everything you need to know about becoming a member of SAPS.
Police officials are employed in terms of the South African Police Service Act, 1995 (Act No 68 of 1995). Civilian employees are employed in terms of the Public Service Act, 1994 (Act No 103 of 1994). Most functional Police Officials are directly involved in preventing, combating or investigating crime. The other Police officials and civilian personnel carry out support functions.
The applicant needs to meet the following requirements for a successful application:
Have no visible tattoos that are contrary to the objectives of the SAPS
Must have Grade 12 or National Certificate Vocational in Safety & Society
Be between the ages of 18 and 29 years
Be Young and Energetic
Be Physically, Mentally and Medically fit
Be proficient in two official languages, one being English
Be prepared to undergo the training process
Be prepared to serve anywhere
Be prepared to have their background checked
Must not be declared unfit to possess a firearm
Have no previous or pending criminal, civil or disciplinary convictions
Be prepared to take the oath of office
Must undergo a psychological assessment as determined by the National Commissioner of the SAPS, and must be found to fit the profile of a police official
Driver's License is Advantageous
The duration of the Learning Programme will be 24 months, of which 12 months will be spent at the Academy and another 12 months in the workplace. It will consist of two phases at the academy (one in the beginning over 10 months and one at the end over 2 months) and one phase in the workplace (for a full 12-month duration in between the academy phases).
The first 10-month academy phase will focus on the teaching and application of necessary skills pertaining to the job. Phase two, which is the 12-month work placement, is dedicated to offering candidates work experience. The final academy phase entails two months of integrated assessments.
Once this Learning Programme has been successfully completed, the candidate will be permanently enlisted. For more information on Careers in the South African Police Service, look out in your local newspaper from September to January for the SAPS Career Post.
⇔ SAPSET Bursary Application Form
Find out more about how to become a SAPS reservist, or visit the SAPS career website for information on available posts.