CACH Application Status 2023… How to check your application status to CACH service online.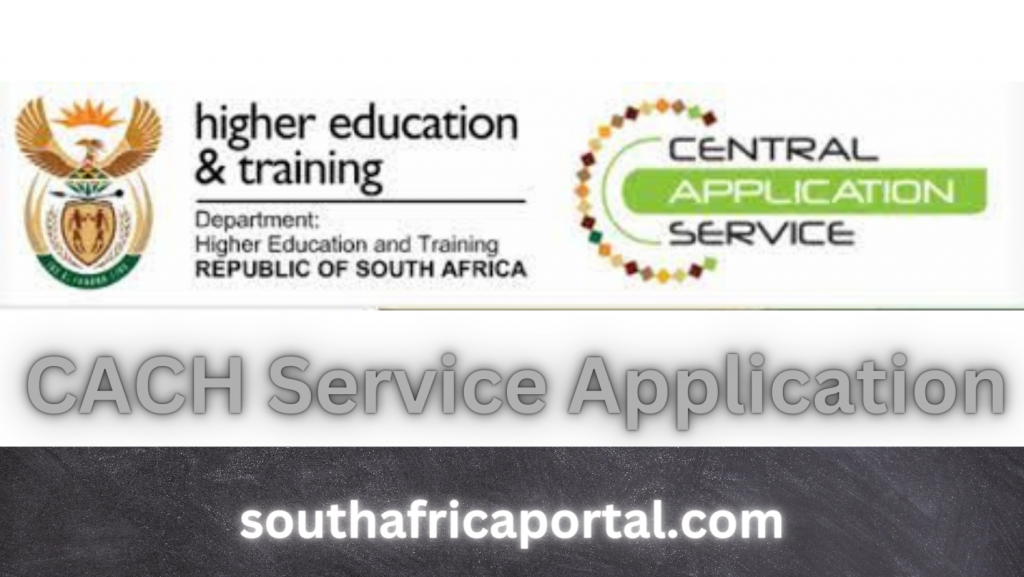 The Central Application Clearing House (CACH) Application Status Tracking Portal 2023 is created as a solution to the high demand for clarity on application status. The tracking portal link can be found below.
For students who remain unclear about which career to follow, CACH provides referral service to career advice and information through DHET's Khetha Career Development Service.
If you didn't get a place at the University or Tvet College you wanted, don't stress, you still have a chance to get into a higher education institution all thanks to the Central Application Clearing House. The Central Application Clearing House (CACH) can help you get into a University or College even if you didn't get the place you wanted.
How to Check CACH Service Application Status
To check the status of your CACH service application for 2023, the steps below will make it a lot easy for you to achieve that.
Kindly visit the CACH Online Application Portal.
When you are on the page, kindly fill in the following details:

Grade 12 Exam Number
ID Type
ID Number
First Name
Middle Name
Surname
Cell Number
Email Address
Province in which you live
Field of Study
Program / Course

Select your Preferred Communication Method
Indication Yes/No if you are interested in a Learnership?
Indication Yes/No if you Agree to Share
Then click on 'Send'
To access CACH official website, visit: https://cach.cas.ac.za/home
Congratulations to all candidates whose applications through the Central Application Clearing House (CACH) for 2023 have been accepted.
CACH Service Sign-Up 2023 Requirements
Sign-ups to CACH must be online on this website.
When completing a sign-up , you will need the following:
A copy of your NSC/SC Certificate or Statement of Results.
You are required to enter your ID/Passport Number, Name, Surname and Date of Birth exactly as it appears on your NSC statement of results or your NSC/SC certificate so we can retrieve your final Grade 12 results directly from the Department of Education (DBE).
Cellphone Number
Email Address
For communications at different stages in the sign up process e.g. on receipt of your sign up and to inform you of any offers you may receive.
If you do not have a valid email address, you will be a given an option to create a gmail address for communications
Click on the 'Sign-Up NOW' link on the left to start the sign-up process.
VIDEO: How to Complete CACH sign-up
(video coming soon)
CACH Service Offers
THIS OPTION WILL BE OPEN FROM FRIDAY, 27 JANUARY 2023
CACH Service Contact Details
SMS: SMS name and ID to 31629
E-mail: [email protected]
Facebook: http://facebook.com/CACH_SA
Sharecall Number:
0860 690 722
Operating Hours:
08h00 – 16h00
Website: https://cach.cas.ac.za/
Available from Monday to Friday excluding Public Holidays
If you think this post can be helpful to somebody else, please share it on Twitter, Facebook, Whatsapp or Email it to friends. There are buttons below for this (easy to use too).