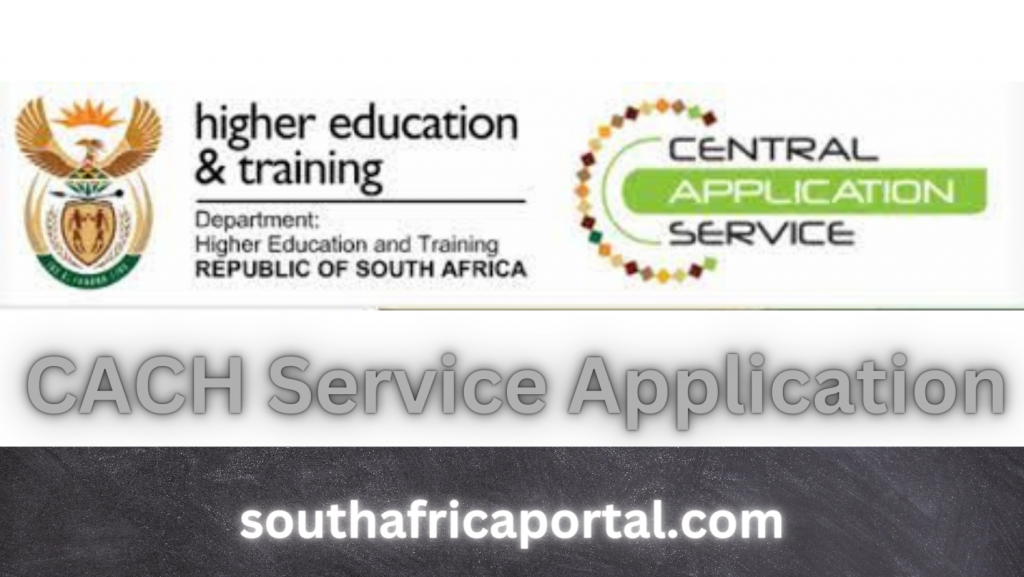 This article contains CACH Application 2023 Information, Sign-up Requirements, How to Apply Online, CACH Service Offers, Application Deadline (Closing Date), and Contact Details.
The Central Application Clearing House (CACH) has provided matriculants with a second chance to gain entrance into Post School Institutions, e.g. Universities, TVET Colleges. This invaluable service assists students whose original application may have been unsuccessful but has subsequently improved with their final Grade 12 results.
CACH Service 2023 Application Details
The Central Applications Clearing House (CACH) service provides an opportunity to learners who have not yet received a place to study at a post-school higher education institution.
CACH service is FREE and aims to match applicants' National Senior Certificate exam results (which are received directly from the Department of Basic Education) and study preferences with places that need to be filled.
This service guarantees that applicant data will be made available to all possible institutions in the PSET system.
However, we cannot guarantee that you will be offered a place.
You can access the CACH Services Online Application Portal 24 hours a day from any location with an internet connection using a desktop computer, a laptop, a notebook, a tablet, and even a smartphone.
The applicant will be notified via email and/or SMS once successfully completes the steps of the application process.
The CACH service application for 2023 will open from 27 January 2023 until 31 March 2023.
Learners who have completed Grade 12 from 2000 onwards will be eligible to apply.
Please use Google Chrome, Firefox, or other browsers, to submit your enquiry and or application. Please do not use Internet Explorer as it is not compatible with the online portal.
The CACH Services Online Application Portal can be accessed via the link above. Please follow the instructions on the portal to complete your registration.
CACH Service Sign-Up 2023 Requirements
Sign-ups to CACH must be online on this website.
When completing a sign-up , you will need the following:
A copy of your NSC/SC Certificate or Statement of Results.
You are required to enter your ID/Passport Number, Name, Surname and Date of Birth exactly as it appears on your NSC statement of results or your NSC/SC certificate so we can retrieve your final Grade 12 results directly from the Department of Education (DBE).
Cellphone Number
Email Address
For communications at different stages in the sign up process e.g. on receipt of your sign up and to inform you of any offers you may receive.
If you do not have a valid email address, you will be a given an option to create a gmail address for communications
Click on the 'Sign-Up NOW' link on the left to start the sign-up process.
VIDEO: How to Complete CACH sign-up
(video coming soon)
CACH Service Offers
THIS OPTION WILL BE OPEN FROM FRIDAY, 27 JANUARY 2023
CACH Service Contact Details
SMS: SMS name and ID to 31629
E-mail: [email protected]
Facebook: http://facebook.com/CACH_SA
Sharecall Number:
0860 690 722
Operating Hours:
08h00 – 16h00
Website: https://cach.cas.ac.za/
Available from Monday to Friday excluding Public Holidays
If you think this post can be helpful to somebody else, please share it on Twitter, Facebook, Whatsapp or Email it to friends. There are buttons below for this (easy to use too).