Centre for Creative Education Contact Details: Location, Alumni, Campus Address, Website, Ranking, Student Portal Login, Tuition Fees, FAQs, Google Map, Review, Funding, Banking Details, Phone Number, Postal Address, Opening Days, and Hour.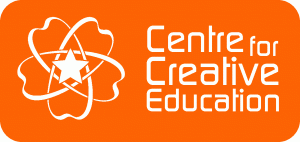 Are you looking for the contact address of the Centre for Creative Education? This post provides a direct link for Undergraduate, Postgraduate, MBA, Diploma, Certificate, Degree, Masters, P.hD. programs students and staff to access and get in touch with the Centre for Creative Education management.
All Information regarding the Centre for Creative Education admission application form, courses offered, faculties/programmes, bursaries, prospectus, minimum entry requirements, programs duration, student portal login, vacancies, intake registration instruction, admission letter download pdf, checking of test and exam result, tenders, fees structure, admission login portal are accessible on this website (www.southafricaportal.com).
See Also: Centre for Creative Education Tuition & Fees Structure
What You Need to Know About the Centre for Creative Education.
The Centre for Creative Education is an independent, non-profit, Waldorf-inspired learning centre institution based in Plumstead, Cape Town.
We seek to transform individuals and society by training teachers and performing artists, running a primary school in Khayelitsha, and lending support to over 25 schools in various ways.
This happens locally and elsewhere in sub-Saharan Africa. We emphasize artistic creation as a central component of learning and health, and a means of profoundly engaging the liberal arts and sciences, social cohesion and well-rounded thinking.
Accreditation and Registration
The Centre is accredited for its Higher Education qualifications, and registered with the Department of Higher Education and Training, as a Private Higher Education Institution. The Centre has been granted degree-awarding status, accredited to grant the Bachelor of Education degree (Foundation and Intermediate Phases) and Bachelor of Arts (dance). In addition, the Centre operates as a provider of level 4 ECD certificates, verified and certified by the ETDP-SETA.
*SA Department of Higher Education and Training, Higher Education qualifications, certificate 2000 / HE08 / 003.
*Incorporated under Section 21 (not for gain), registration: 97 21076.
*Non-profit organisation (NPO) registration: 007 349.
Based on the educational principles of Rudolf Steiner, the Centre for Creative Education offers innovative adult education programmes that:
*Develop and nurture individuals to make a difference in society
*Emphasize the personal development of the student
*Lay the foundation for in-depth professional skills and knowledge
Located in Plumstead Cape Town, surrounded by oak trees and spacious grounds, the Centre for Creative Education has become a nucleus for teacher training and adult education in South Africa.
We are committed to making education and training available in areas where development is needed but money is scarce. Our Early Childhood Development programme has been specially designed to meet the particular needs of educare centres in townships and rural areas. These courses are offered at a fraction of their nominal cost. Also, we facilitate an association of about nine early childhood development centres called Isiseko Sobuntu ("Foundation of Humanity") through varying means of professional and financial support.
Since our inception in 1993, more than 1100 people have attended our courses – full-time, part-time and short courses. Of these, 535 have received a formal qualification – 145 teacher training, 364 early childhood development, and 36 eurythmy.
Centre for Creative Education Contact Details.
If you want to talk to us we would love to hear from you!
4 Victoria Road, Plumstead 7801, Western Cape, South Africa
What to do Next;
Am sure this awesome post really helped you regarding the Centre for Creative Education contact. If yes:
BE SOCIAL BY SHARING THIS POST WITH OTHERS and Don't hesitate to Like Us on Facebook to share, discuss and get the Centre for Creative Education latest updates.
However, if you have any queries regarding the Centre for Creative Education contact details, Please kindly DROP A COMMENT below and we will respond to it as soon as possible.
WE CHERISH YOU!!