CEO/President Positions Vacancy Available at PMI South Africa for Nomination | How to Apply.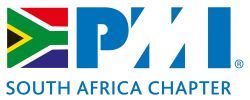 Application is invited from suitably & qualify applicants for the vacancy open at PMI South Africa for CEO/President Positions.
ROLE DESCRIPTION:
Elected volunteer will fulfil the role of the CEO and the President of the Chapter. In this volunteer role of the PMI South Africa Chapter, you will need to lead and manage the national chapter, a professional membership association, in coordination and support of the chapter Executive Committee and Senior Chapter Leadership to implement the chapter's vision, mission and objectives, and annual plan as approved by the Project Management Institute.
As the CEO / President you would also serve as an ex-officio director on the PMI SA Chapter Board with the right to participate and vote on all committees except the Nominating Committee.

This role also requires the incumbent to act as the liaison with PMI as a whole, and with our Regional Mentors and PMI Dubai Office more specifically to ensure the Chapter is always aligned with PMI.

STRATEGIC AND BUSINESS MANAGEMENT SKILLS:
Budget Management
Financial Planning
PMI Knowledge and Experience
Resource Management

DESIRABLE LEADERSHIP SKILLS:
Ability to Delegate Effectively, Decision Making, Skilled in Strategic Planning and Process Execution, Team Building Skills
PROJECT MANAGEMENT AND PMI VOLUNTEER EXPERIENCE
Average Years of Project Management Experience: 10
Average Years of PMI Volunteer Experience: 3 years desirable
Estimated Volunteer Hours per Month: 50–60