CPUT Application Status Tracking Portal 2021 – USER-FRIENDLY | The official Cape Peninsula University of Technology (CPUT) portal to check your application status has been enabled for 2021 prospective students.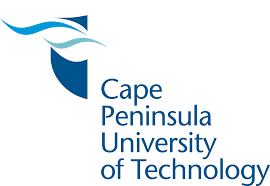 The Cape Peninsula University of Technology (CPUT) has launched an online tracking system that allows applicants for the 2021 academic year to follow the progress of their applications.
The Application Tracking System was created by CPUT Web Developer, Lovemore Nalube, together with Director of Academic Administration, Kuselwa Marala, and Acting Coordinator of the Admission and Registration Centre, Llwellyn Appel as a solution to the high demand for clarity on application status.
The tracking system can be found on the CPUT homepage under the section "Study at CPUT".
When using the tracking system, applicants are able to find information about their application status (accepted, provisionally accepted, not accepted, or in progress) as well as campus and course details.
The tracker system has also been integrated on CPUT's Facebook page, allowing applicants to track their statuses directly from their social media accounts.
The next phase of the project is to incorporate the tracker system with a mobile application service.
The Application Tracking System can be accessed via http://www.cput.ac.za/study/track
By Sherné Cloete