Damelin Correspondence College Fees Structure 2023, DDC Fee Payment Options, www.dcc.edu.za fees 2023, Damelin Correspondence College Fees Pdf Download.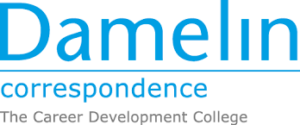 Damelin Correspondence College Fees Structure 2023
The management of the Damelin Correspondence College has released the new & returning students' school fees structure as well as DCC tuition fees booklet, students bursary, banking details, registration fees, examination fees, class fees, finance booklet, and other fees charged for the 2023 academic year.
RELATED: Download CAO Handbook 2023 pdf
The following policies and procedures are applicable to all students who officially register for Undergraduate, Postgraduate, Certificate, Short Course, and Diploma programmes at the Damelin Correspondence College.
The Institute reserves the right to change fees without prior notice. However, fee changes are subject to approval by the Governing Council and we will update it ASAP.
How do I pay Damelin Correspondence College Fee?
We have various simple options to choose from.
You'll notice that the early bird price is considerably less than the monthly installments added together, so take a minute to decide which works best for you.
Damelin Correspondence College Payment Options
1. Early bird price
In this case, the full amount shown needs to be paid upfront.
Early bird price methods: Cheque, electronic funds transfer (EFT), bank deposit, debit card or credit card. (If you pay by EFT or bank deposit, proof of payment must be provided.)
Cash: Pay at your nearest Damelin Correspondence College branch or nearest FNB branch
Damelin Correspondence College Bank Details:
Account Name:      Damelin Correspondence College
Bank:                   FNB
Account No.:         62275014919
Branch Code:        204109
Type of Account:   Cheque
Reference No.:      ID Number (must be a 13 Digit number)
2. Credit Card Payment
Complete your credit card details on your enrolment form – you also have the
option to select your credit card's budget plan here.
3. Monthly Instalments (Debit Order)
Should you choose to pay in monthly installments, you must complete a debit order
authorization form. Your student consultant will give you more information about this.
NEW APPLICANTS CAN MAKE A FULL COURSE OR DEPOSIT FEE PAYMENT WITH ZAPPER OR VIA EFT
NB: Existing students must access the Student Portal for the Payment Options available to them Only.
Make a payment directly into our account by using the following details:
Bank Name: ABSA
Account Name: Damelin Correspondence College (Pty) Ltd
Account Number: 4097091753
Branch Code: 632005
Reference: Student Number
Download the Zapper App. If you don't already have it, then simply scan the QR code below with your mobile device using the App.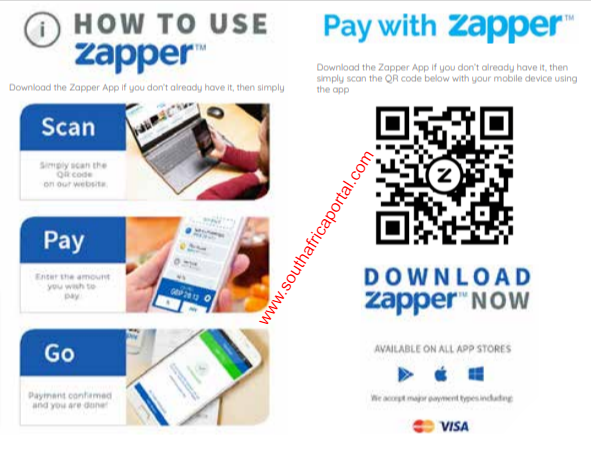 Click Here to Scan the Zapper App code
DO YOU HAVE ANY PAYMENT ISSUES OR QUERIES?
The official Damelin Correspondence College Tuition and fees schedule has been successfully uploaded online and is accessible at https://www.dcc.edu.za/
Download (.pdf) DCC Fee Schedule
For full fee information, you can contact the Financial Aid Department of the Damelin Correspondence College.
However, if you have any queries regarding the Damelin Correspondence College fees 2023, please DROP A COMMENT below and we will respond as soon as possible.
BE SOCIAL BY SHARING THIS POST WITH OTHERS!