The discovery of a criminal network has forced PostBank to stop paying social grants via gold cards. This left thousands of social grant beneficiaries needing to make alternative arrangements to access their monthly grants.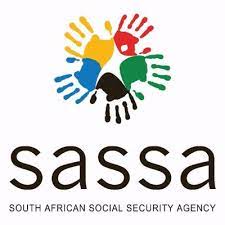 The Postbank recently announced that South African Social Security Agency (Sassa) grant beneficiaries will not be able to collect their money at ATMs in December 2022.
Beneficiaries who use the Sassa gold cards were advised to withdraw their social grants at retail outlets.
This decision was taken by PostBank after they discovered a criminal network that targeted ATMs and personal bank accounts of grant beneficiaries.
PostBank spokesperson, Bongani Diako says they introduced early detection measures to assist PostBank in identifying fraudulent activities. This led to the discovery of the criminal network.
They say the intention was to distribute social grants via the usual payment channels at the beginning of December 2022. No issues were encountered during the first two days of grant payments when the Older Persons grant and disability grants were being distributed.
However, on the third day of grant payments, PostBank noticed abnormal activity across their platform which they believe was an attempted fraudulent activity related to ATM grant payments.
Diako says this led to a forensic investigation upon which they are awaiting the outcome. This forensic investigation is being completed in collaboration with law enforcement entities.
They add that they are not ruling out any internal or external activities from the forensic investigation but are awaiting the results of the investigation for clear details.
While the payments are suspended, grant beneficiaries can withdraw their grant payments from several retail outlets or at a Post Office branch. These retail outlets include Checkers, Pick n Pay, Shoprite, Usave and Boxer stores.
"The card also works like a normal bank card. Beneficiaries actually use the card to purchase the essentials that they need at the retailers and that's one of the strategies we put in place to change the behavior of always having cash," explained Diako.
So definitely come next month we back to business as usual 
The team working on the PostBank system says it could go online at any minute. It is therefore expected that Sassa grant beneficiaries using the gold card will be able to collect their grants at ATMs in the new year.
SHARE THIS POST WITH OTHERS.