Approved Eduvos Tuition Fees Structure 2024/2025 for Undergraduate, Postgraduate, Master's, Diploma, and Certificate programs students.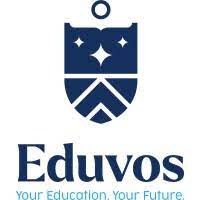 This is to inform all the students of the Eduvos that the management of the institution has released and published the approved fees payable by all students of this great citadel of learning for the 2024 academic session.
Eduvos Banking Details include account number, account name, branch, and branch code as well as the official Eduvos fees structure.
Learn what payment methods are available for paying student fees and access Eduvos banking details below.
Eduvos Fees Structure & Banking Details 2024
Please understand that at the time of publishing this information, the official Eduvos fees structure is subject to change without our prior notice.
Each programme has a list of fees that is applicable to that programme. In order to review the fees that are applicable to your specific programme navigate to the programme in the programmes tab above or click on the button below to download our 2024 fee schedule.
Payment Options:
For all individualised Payment Calculators, please ask your Higher Education Consultant to contact the Finance Team on your behalf.
*Monthly Payments:
– 8, 10, 12 or 18 instalments are due on the 1st of each month. The amount applicable is indicated on page 1 of this document. The duration of monthly payments is based on the qualification and modality chosen.
30% Deposit with Monthly Payments:
30% of the chosen payment option fee paid on or before the 1st day of class. The remainder is to be paid over the course duration. All instalments are due on the 1st day of each month. The first instalment must be paid on or before the 1st day of class.
Upfront Payments:
– All fees are paid in 1 instalment on or before the 1st day of class.
Only instalments and/or amounts reflected on a payment calculator provided by the finance department can be considered for payment to the Institute
Click Here to Download Fees Schedule (.PDF)
At Eduvos, our funding partners offer a wealth of options to finance your future.
ABSA
Not sure how to pay for your studies? Talk to ABSA, to help you. The ABSA study loan offers you the opportunity to borrow funds at a low-interest rate to support yourself or someone you would like to benefit from study funding.
MANATI Alternative Student Funding
MANATI Alternate Student Funding's vision is to catapult prospective students with high potential into ultra-employable members of the workforce. They are a student funding organisation that provides innovative funding solutions for a vast majority of prospective university and college students that wish to study at higher education institutions across South Africa but are unable to do so because they cannot afford it or cannot secure financing.
MANATI does this by providing individually-assessed loans based on a student's past academic performance, future employment probabilities and their sponsor's ability to afford the repayments.
Africa Direct
Student loans for university can often leave graduates carrying a heavy repayment burden. When graduating and finding employment, the last thing a graduate or sponsor wants to worry about is paying back large sums of money towards an outstanding student loan.
The Africa Direct Student Loan works differently. It uses the parents' property to fund a student's studies. It also clears all expensive debt for the sponsors regardless of their credit score. ‌
Learning Loans
Learning Loans offers ethical and affordable student loans for all higher certificates, short learning programmes, pre-degree and Eduvos's MLM programmes.
Simply, apply below, follow the steps, and a consultant from Learning Loans will contact you to assist you further. ‌
Student Hero
Student Hero is a free-of-charge consulting service for funding tertiary education. Their squad is continuously working to keep on par with the available funding options and its prerequisites, to ensure that education can be delivered without the burden of financial uncertainties. They make their research available to their clients and education partners so that students can focus their energy on their own potential through further study. ‌
Fundi
Fundi is South Africa's leading Education Finance specialist. At Fundi, we believe that the more you know, the more you can become. Fundi enables you to pursue your dreams. Fundi covers all things education finance from tuition loans, and device loans, to MBA loans. You can even find student accommodation through Fundi's online platform, buy airtime and data and get eBooks. All your educational needs in one place. ‌
SHARE THIS POST WITH OTHERS USING THE SHARING BUTTONS BELOW!