The Ericsson Graduate Program in South Africa will start in February 2023 and focuses on technology leadership. They aim to attract and guide the most hardworking, innovative, and creative technology minds.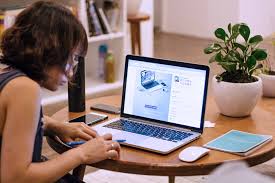 Ericsson is looking for Engineering Graduates who have completed their studies between 2021 and 2022 with one of the following bachelor's degrees:
Computer Science / Software/Computer Engineering / IT or Information Systems / Networks Engineering/Communications degrees with a focus on Telecommunications
Candidate should not have more than 1 year of work experience
To be successful in the role you must have
Basic Network level competence
Database Understanding
Basic understanding of programming and scripting language
Broad Technical Acumen
Entrepreneurial & commercial thinking
Problem Solving Ability
Creative Thinking
Good planning and organizing skills
Teamwork & collaboration skills
Presentation skills (oral and written)
Proficiency in Microsoft office
Good Communication skills
How to Apply for Ericsson Graduate Programme 2023
If you think this post can be helpful to somebody else, please share it on Twitter, Facebook, Whatsapp or Email it to friends
. There are buttons below for this (easy to use too).