Graduate Opportunities At Toyota SA Application form 2023/2024 | All Eligible and Interested applicants should apply online for this opportunity before the Toyota SA application deadline.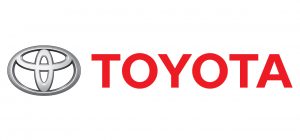 Toyota invites graduates to share in a journey aimed at producing future leaders through its exciting Graduate Programme.
Toyota has graduate opportunities based in Durban, with the opportunity of a structured journey with wide career progression in various sectors.
The Toyota Way Pillars of Continuous Improvement and Respect for people are the foundation of the Graduate Programme which strives to develop excelling individuals through a combination of 70% on-the-job development, 20% classroom training and 10% mentorship.
How to Apply for Graduate Opportunities at Toyota Sa 2023
MAKE SURE YOU ATTACH THE FOLLOWING:
Your CV
A copy of your ID
A copy of your Grade 12 certificate
A copy of your tertiary qualification
A copy of your academic record
RELATED: Toyota Learnerships Programme 2023-2024 | How to Apply
Click Below on The Graduate Title
However, if you have any feelings regarding the Toyota SA, Please kindly drop A COMMENT below and we will respond to it as soon as possible.
Be Social 
 By Sharing This Post With Others via!