Greenside Design Center Interior Design Courses.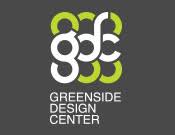 Are you interested in creating spaces that positively affect how we live, work and play? Greenside Design Center's interior design courses are created especially for people like you. Interior design is a multifaceted discipline that deals with the art and construction of indoor environments.
From concept to project management and execution, interior designers are creative problem solvers. These individuals think in three dimensions and are responsible for creating spaces and places that are stimulating, functional, user-centered and sustainable.
Career options
For anyone wanting to work in interior design, there are a wealth of career options in various sectors such as domestic and residential design, leisure and hospitality, corporate institutions, retail environments and exhibition design.
Typically, interior designers are employed in interior design and architectural practices, shop fitting and office furniture manufacturers, kitchen companies and the design teams of large corporations, government departments, hotel and retail chains.
Our focus
At GDC, our interior design courses are focused on nurturing creative problem solvers that can think critically and produce design solutions that are innovative, socially responsible and technically sound.
QUALIFICATIONS AVAILABLE AT GDC:
| Qualification Obtained | NQF Level | credits | Years of full-time study | SAQA ID |
| --- | --- | --- | --- | --- |
| Bachelor of Arts Degree in Interior Design | 7 | 360 | 3 | 63009 |
| Bachelor of Arts Honours Degree in Interior Design | 8 | 120 | 1 | 93876 |
BE SOCIAL BY SHARING THIS POST WITH OTHERS!!