Greenside Design Center Multimedia Design.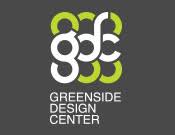 Whenever someone invents a new kind of digital display, multimedia designers have to think about how the public engage with it. Designers working in the field of multimedia design use imagery, typography, video, sound and computer-based interactive elements to communicate design messages.
Design projects could include the creation of animated logos and identities for television broadcast, the animation of titles for movies, the interface for a new smart phone game or app, or the way a website looks and delivers its information.
The field includes basic animation, computer graphics, storyboarding and interfaces for web design and mobile applications as well as design for interactivity. Multimedia designers are innovative, tech savvy and independently minded.
Areas of employment include interactive design consultancies, advertising agencies, marketing and promotion companies, television, film and electronic media houses.
QUALIFICATIONS AVAILABLE THROUGH GDC:
| Qualification Obtained | NQF Level | credits | Years of full-time study | SAQA ID |
| --- | --- | --- | --- | --- |
| Bachelor of Arts Degree in Multimedia Design | 7 | 360 | 3 | 71672 |
| Bachelor of Arts Honours Degree in Multimedia Design | 8 | 120 | 1 | 93875 |
BE SOCIAL BY SHARING THIS POST WITH OTHERS!!