Henley Business School MBA Fees Structure 2023 pdf download… The Henley Business School MBA school fees booklet for the 2023 academic year has been released.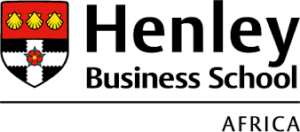 The management of the Henley Business School MBA has released the new & returning students' school fees structure for the 2023 academic year.
The Henley MBA is from the only international business school accredited in South Africa. As your MBA is from a leading, respected internationally quadruple accredited business school, you get recognized wherever you are in the world, ensuring your global future.
Henley Business School MBA Fees Booklet 2023
The Henley Business School MBA fees booklet covers tuition, course material, residential fees, accommodation fees, textbooks, account number, quotation, fee summary, fees statement, examination fees, and other fees charge in 2023.
The following policies and procedures are applicable to all students who officially register for programmes at the Henley Business School MBA. The Institute reserves the right to change fees without prior notice. However, fee changes are subject to approval by the Governing Council and we will update it ASAP.
The Henley Business School MBA Tuition and fees schedule has been successfully uploaded online, the schedule is available as follows:–
MBA Fees
Cost R335 900
Please see below payment options with a breakdown of payment amounts due for the various options.
MBA Payment options
Payment Option 1
Payment Option 2
Payment Option 3 (attracts a service fee of R4 534)
Stage 1
Full payment upfront R323 900 You save R 12 000
Pay stage 1 and 2 upfront
R228 830
Pay before stage 1
R153 546
Stage 2
Then pay before stage 2
R79 818
Stage 3
Then before the start of stage 3 R107 070
Then pay before stage 3
R107 070
Total
R323 900
R335 900
R340 434
Financing your MBA
Please click here for information and advice.
Should you require any further information about our MBA programmes or scholarships, contact or email us at [email protected].
Henley Business School MBA Fees Portal: https://www.henleysa.ac.za/henley-programmes-overview/mba/
SHARE THIS POST WITH OTHERS USING THE SHARE BUTTONS BELOW!