Sassa social grant payment delays have been a cause for concern for most impacted grant beneficiaries. However, although the agency meets its monthly obligations, its vast payment network facilitated by Post Bank also encounters challenges in its disbursement model.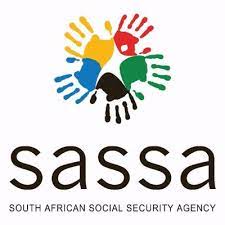 While some Sassa social grant beneficiaries have received their grant payments for the current month, there is still a portion of the grant recipients who are yet to receive their grant payments for March. This cohort is concerned that they might not receive their grant payment.
How Sassa Payments Work With Postbank
The Post Bank, not to be mistaken with the Post Office, has an arrangement with Sassa through which they process 97% of grant payments using the National Payments System via ATMs and retailers. This grant disbursement arrangement with Sassa has been in place since September
Only 7% of the roughly 5 million social grant payments are processed through the Post Office as per their arrangement with the Post Bank. Out of this percentage, there is also a portion of grant payments that is made to beneficiaries who reside in remote areas using cash vans.
These are grant recipients without access to the National Pay System. This means that the majority of grants are paid to ATMs and retailers and withdrawals can be using the Post Bank issues Sassa Gold Card.
However, some social grant beneficiaries have had instances where they have received payment confirmation from Sassa but found that the funds are unavailable when attempting a withdrawal.
According to Post Bank Spokesperson, Bongani Diako, when Sassa says they have made the payment, they mean that the Post Bank has received their grant. The Post bank then needs to disburse it to them.
Diako goes on to say that in such circumstances, Sassa would likely check if there has been an instance of fraud, for which it would take approximately 10 days to investigate.
Under normal circumstances, however, a beneficiary with a similar issue would be able to request that they receive their grant over the counter.
Grant payment delays can also occur as a result of technical issues in the disbursement model of the Post Bank, particularly when their systems are down. In the event of this situation, beneficiaries are informed of this and are redirected to alternative ways of accessing their grant.
The Post Bank has also faced technical issues, which impacted 4,000 beneficiaries in January and resulted in a payment backlog.
This was due to systematic cyber-attacks that happened between November and December 2022. The issue has since been resolved and Post Bank is currently busy with a large-scale IT modernization programme to help get their system back in order.