Lyceum College Social Media.. Official Lyceum College Facebook Page / Group, Twitter, Instagram, YouTube, Linkedin, WhatsApp, Website Links and Contact Information.
In today post, we are going to disclose the official Lyceum College social media handles so you can follow up and reach out to them any time at your comfort.
Lyceum College social media is responsible for communication with students and the entire school community, they aim to keep you informed on what is happening outside and inside the school and to entertain you.
Communication with students is undertaken through various channels. Such as: Facebook, Twitter, School Website, Instagram, WhatsApp, Pinterest, Linkedin, and YouTube. Join Lyceum College online social community today and receive latest updates directly from the school.
Lyceum College Social Media Links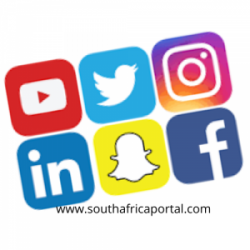 This post provide links to access the official Lyceum College Facebook, Twitter, Website, Instagram, Linkedin, YouTube Channel and Contact Details. stay focus and read through.
Knowing and following Lyceum College through their social platforms is one of the decision every student should make so as not to miss out in any updates.
Before you are able to join the Lyceum College online community and access Youtube, make sure you have the socials app in your mobile phones and browsing data to get connected.
Lyceum College Facebook Page / Group
You are able to like and comment on all our latest events, pictures and announcements just like our page by Clicking Here
Lyceum College Twitter
Don't miss a beat! You are able to view our latest tweets, hashtags and pictures just follow us on twitter by Clicking Here.
Lyceum College Linkedin
Lyceum College Youtube
Are you a Youtube junkie? Get your fix on Lyceum College channel.
Lyceum College Website
Lyceum College Contact Details
Campuses:
Gauteng

KwaZulu Natal

Mpumalanga

Free State

Western Cape

Limpopo

Eastern Cape

Namibia
OUR HEAD OFFICE
Johannesburg
1st Floor, Success House
2 Melle Street, Braamfontein
Cnr Smit & Melle Streets
Tel: 011 712 2000
Benoni
61 Princes Avenue
Benoni, Johannesburg
1500
Tel:  011 749 2000
Fax: 0866 179 193
Pretoria
Shop 6
273 Thabo Sehume (Andries) Street
Pretoria, 0001
Tel:  012 352 9222
Fax: 012 322 6369
Nelspruit
25 Brown street
Nelspruit, 1201
Tel:  013 752 2400
Fax: 013 752 6184
Ermelo
Shop 04, Bloomfield Street
Ermelo
Tel:  017 811 2100
Fax: 017 811 2105
Cape Town
18 Roeland Street
Gardens
Cape Town, 8001
Tel: 021 424 0520
Port Elizabeth
Unit 7 (Ground Floor), Kwantu Towers
Vuyisile Market Square
Govan Mbeki Avenue
Port Elizabeth, 6001
Tel:  041 585 0922
Fax: 041 585 0933
East London
57-61 Union Street
CBD, East London
5201
Tel: 043 726 4291
Durban
Educor Gallery
325 Anton Lembede (Smith) Street
Durban, 4001
Tel:  031 374 9760
Fax: 031 301 0301
Pietermaritzburg
Compen Building, 257 Church Street
Pietermaritzburg, 3201
Tel:  033 345 1664
Fax: 0865 406 298
QwaQwa
Shop 16, Mandela Park Shopping Centre
1029 Mota Road
Phuthaditjhaba, 9868
Tel:  058 713 1343
Fax: 058 713 1352
Bloemfontein
88 Charlotte Maxeke Street
Bloemfontein
9301
Tel:  051 430 8030
Fax: 0864 652 752
Polokwane
Shop 4, Spar Centre
Cnr of Biccard and Thabo Mbeki Streets
Polokwane, 0699
Tel:  015 291 4323
Fax: 015 291 1956
Windhoek
Shop 32, Town Square
Standard Bank Centre
7765 Post Street Mall
Tel:  0264 610 8834
Fax: 0461 308 691
SHARE THIS POST WITH OTHERS!