Macebo Twalo: Biography of Macebo Twalo, Age, Career & Net Worth.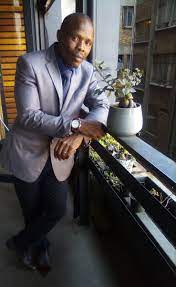 Macebo Twalo (born 19 May 1974) is a South African actor known for his role as Ding Ding, a taxi operator, in the Mzansi Magic soap opera isiBaya.
Macebo Twalo Age
He was born on the 19th of May 1974 in South Africa. As of 2021, he is 47 years old and celebrates his birthday on May 19th every year.
Macebo Twalo Career
Twalo scored his first leading part on television in 2016 when he was cast as Flash in the e.tv drama series Heist, where he played the get-away driver with mad driving skills dubbed as the "Houdini of the Township" since no one can ever catch him. It was the first time Macebo Twalo was given credit.
Michiel le Roux – Biography, Age, Career, Profile & Net Worth
He had a brief role in the SABC1 AIDS drama Soul City's eleventh season, and he appeared in several cameos on the SABC1 thriller Thola, about a woman who watches her life collapse while fighting for truth and justice.
Macebo Twalo Net Worth
He has an estimated net worth of $50,000 which he has earned as an actor.
SHARE THIS POST WITH OTHERS: