Milpark Education Online Application Process | How to Apply as new students, returning students, continuing students, and international students.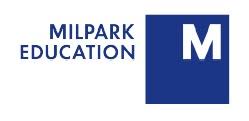 Have you been wondering how to submit an application the Milpark Education? don't worry, we have published below the types of learning at Milpark Education and How to apply online at your convenience. Read through!!
On its establishment in 1997, Milpark Education was one of the first private providers of higher management education in South Africa. Today, it remains a leading provider of Higher Education and Further Education and Training qualifications.
Milpark Education is registered with the South African Department of Higher Education and Training (DHET) as a Private Higher Education Institution (No 2007/HE07/003). With a national footprint in South Africa, Milpark has two teaching campuses in Cape Town and Johannesburg, and a support office in Durban.
Types of Learning at Milpark Education
Contact learning
All students studying part-time or full-time will attend lectures on site where you will engage face-to-face. Full-time students will attend classroom sessions on campus during office hours, whereas part-time students only attend classes after hours or on weekends.
Distance learning
Distance learning does not require students to spend any amount of time at a specific location. However, this may depend on the discipline field. One of the biggest advantages of distance learning is that students work independently and are in complete control of their time. This method of learning is ideal for people who have a full-time job or for people with special commitments.
Online learning
If you're looking for a learning option that's flexible, practical and relevant, then Milpark Education's online courses and qualifications are your answer.
Our online courses and qualifications allow you to add relevant, practical business skills to your CV while letting you work at the same time.
These courses provide complete flexibility as you choose your own time and place to participate in the course discussions and activities, while still enjoying dedicated access to your course lecturer and other students through a highly interactive virtual learning environment.
Online lecturers at Milpark Education are experts in their field, and will provide you with relevant up-to-date information, as well as superior support in order to assist you every step of the way.
How to Apply Online
To apply online for Milpark Education, all applicants require their 13 digits South African ID number in order to validate your application. To apply click here.
All students applying to a new programme must complete an admission application and receive academic acceptance to their chosen programme before registering for individual subjects.
If you would like to enquire more information, you can visit their website on www.milpark.ac.za or contact the below campuses:
Cape Town:
Student Support number: 086 999 0001
Email: studentservices@milpark.ac.za
Telephone: 021 673 9100
Durban (admin and support office only)
Student Support number: 086 999 0001
Email: studentservices@milpark.ac.za
Telephone: 031 266 0444
Johannesburg:
Student support number: 086 999 0001
Email: studentservices@milpark.ac.za
Telephone: 0 11 718 4000
If you think this post can be helpful to somebody else, please share it on Twitter, Facebook, Whatsapp or Email it to friends
. There are buttons below for this (easy to use too).