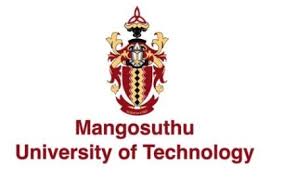 MUT Contact Address.
Official Contact Details of Mangosuthu University of Technology (MUT), Location, Phone Number, Postal Address, History, Alumni, Campus Address, Direction, Website, Fax, Ranking, FAQs, Google Map, Review, Funding, Banking Details, Opening Days, and Hour.
All Information regarding the Mangosuthu University of Technology online application form, courses offered, faculties/programmes, bursaries, prospectus, minimum entry requirements, programs duration, student portal login, vacancies, intake registration instruction, admission letter download pdf, checking of test and exam result, tenders, fees structure, admission login portal are accessible on this website www.southafricaportal.com has obtained from the official website.
About MUT.
The Chief Minister of KwaZulu, Dr Mangosuthu Buthelezi first put forward the idea of establishing a tertiary educational institution specializing in technical subjects in 1974 at a meeting with the Chairperson of Anglo American and De Beers Consolidated Mines. Research was commissioned to investigate the potential in South Africa for the training and employment of more technicians, and was undertaken by the South Africa Labour and Development Research Unit (SALDRU) of the University of Cape Town.
As the study showed that there was an immediate need and demand for more technicians, the Anglo American and De Beers Groups Chairperson's Fund decided to provide R5 million to build the necessary facilities, and at a later stage companies like Mobil Oil, AECI, the S.A. Sugar Millers' Association, the Rembrandt and Distillers Corporation, LTA Limited, Sasol and other sponsors provided more funds to establish the Schools for Chemical Engineering, Mechanical Engineering, Electrical Engineering, Civil Engineering and Building, and Business and Secretarial Studies.
In mid 1977 the go-ahead was given for the project to begin, and it was decided by the KwaZulu Cabinet to develop the Technikon on the site in Umlazi which, while part of KwaZulu, is also part of the Durban Metropolitan area.  Given the urgency of the demand for technicians, and the need to build up the institution in an orderly fashion, it was decided to open its doors as soon as possible. Hence preliminary but permanent buildings were designed and built, and teaching began in 1979. The Technikon moved into its main buildings on their completion in September 1981.
In November 2007, Mangosuthu Technikon was renamed Mangosuthu University of Technology.
VISION
To be a transforming, equitable, sustainable and academically excellent University of Technology anchored in its communities.
The Vision is an expression of a commitment to:
Grow in academic stature;
Be fair and inclusive;
Grow in harmony with our resources;
and Grow together with our communities
MISSION
To offer technological, career-directed educational programmes focusing on innovative problem-solving research and engage with government / business / industry and communities as end-users.
MUT Contact Details.
If you want to talk to us we would love to hear from you!
Enquiries
031 907 7111
Admissions Call Centre
031 907 7111
Student Accounts Officer
031 907 7339
Bursaries Officer
031 907 7462
NSFAS
031 907 7353
Schools Liaison Office
031 907 7353
Financial Aid Bureau
031 907 7106
Central Applications Office
086 086 0 226
Faculty of Engineering
031 907 7172
Faculty of Management Sciences
031 907 7452
Faculty of Natural Sciences
031 907 7678
Physical Address
511 Mangosuthu Highway, Umlazi, KwaZulu-Natal,4031  OR
511 Griffiths Mxenge Highway, Umlazi, KwaZulu-Natal,4031
GPS
Latitude: S 29 58.142 Longitude: E 30 54.768
However, if you have any queries regarding the Mangosuthu University of Technology (MUT) contact details, Please kindly DROP A COMMENT below and we will respond to it as soon as possible.
We are sure this awesome post really helped you regarding the MUT contact. If yes:
BE SOCIAL BY SHARING THIS POST WITH OTHERS and Don't hesitate to Like Us on Facebook to share, discuss, and get the Mangosuthu University of Technology latest updates.