Wish to become a Supplier at Nelson Mandela University (NMU)? The management has publicized the official link to download the Nelson Mandela University supplier application form pdf.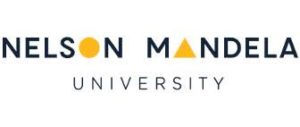 Below are the details of the Nelson Mandela University supplier application form pdf, contact address, courier address, and postal address.
Nelson Mandela University Supplier Application Form
Download the required application form and documents needed.
Please note that this is not an on-line registration.
The applicable forms need to be printed and submitted directly to the Procurement Office with all supporting documents listed in order for the Verification to begin.
If the application is incomplete or any of the documents missing, your company will not be registered.
The entire process takes about 3 weeks from the moment we receive your complete package and you will be notified via e-mail once you are registered.
Take note that being registered on our database does not guarantee any orders from Nelson Mandela University.
Tenders will be published in the local/national newspapers and will also be listed below.
Files you can download
Declaration of interest 

(114 kB)
Please return the completed and signed documents to:
Postal Address:
Ms J Bosch
PO Box 77000
Nelson Mandela University
Port Elizabeth
OR
Our Courier Address:
Ms J Bosch
Procurement Building
South Campus
Nelson Mandela University
6031 University Way; Summerstrand; Port Elizabeth
Contact:
Janine Bosch
Procurement Department
041 504 4513
janine.bosch@mandela.ac.za
Failure to provide the Nelson Mandela University's Procurement Department with the information will result in a delay in the processing of your application and exclusion from tendering/quotations/orders.
For more information and inquiries, you can contact Nelson Mandela University by visiting the official website or campus.
@SouthAfricaPortal, We understand that there are so many ways we can help you! Please use the comment section for your queries regarding How to Become a Supplier @ Nelson Mandela University.
Don't hesitate to like our social platforms in order to share, discuss & get the latest updates of the Nelson Mandela University.
Be Social By Sharing This Post With Others Using the sharing buttons below: