Om Elke Draai Teasers – August 2024/2025 | Full Details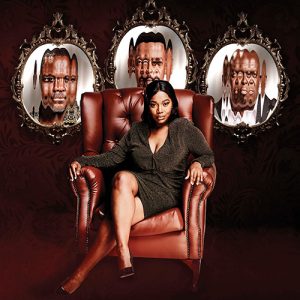 We are delighted to inform you about Om Elke Draai Teasers – August 2024/2025 | Full Details
Coming up on Om Elke Draai this August 2024/2025:
Tuesday 1 August 2024/2025
Episode 70
Demir has made his decision regarding his relationship with Selin. Will she be able to deal with the harsh consequences of playing hard to get?
Wednesday 2 August 2024/2025
Episode 71
With tensions reaching an all-time high at Artemim, everyone scuffles for solutions. Demir discovers a new secret about Selin's past. Will this secret finally break them?
Thursday 3 August 2024/2025
Episode 72
Yildirim tries to strike a deal with Burak to ruin Demir's life, but Burak's decision may destroy the future of Artemim. Merve struggles to deal with Bora's final decision.
Friday 4 August 2024/2025
Episode 73
The consequences of Burak's actions finally catch up to him, and he'll have to make one of the hardest decisions of his life. Selin and Demir spend time bonding.
---
Monday 7 August 2024/2025
Episode 74
With the close of Artemim, everyone is deciding what to do next. Selin and Demir both have ideas for their future, but aren't on the same page.
Tuesday 8 August 2024/2025
Episode 75
Series finale!
In the series finale, it's finally time for a wedding and celebrations are underway, but will the disappearance of two key players ruin Selin and Demir's plans?
---
New series Winter Son replaces Om Elke Draai once it ends.
---
Premiere episodes of Om Elke Draai air on eExtra from Mondays to Fridays at 19h30.
SHARE THIS POST WITH OTHERS!