PMI Certification Process | Eligibility | Application Guide & Payment Procedures.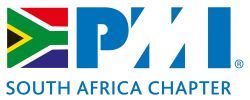 Below is the Project Management Institute (PMI) certification process, eligibility criteria, application guidelines, application review, payment procedures, test schedule/appointment.
1. Fulfill Eligibility Criteria
All PMI certifications require you to meet domain experience levels, educational levels or both before you apply. You will need to provide us with the details of this experience and/or education, so it's best to gather and prepare this information before you open the application.
To find out the eligibility requirements, consult the handbook for the certification that interests you. Each one has unique eligibility criteria.
2. Complete Application
Once you've determined you meet the eligibility criteria, it's time to apply. Collect the following information and then use our online certification system to guide you through the process.
Contact information — email, address, phone number
Education attained — school attended, level of education attained, degree date
Domain experience — details of the projects, programs, portfolios you've worked on including qualifying hours, dates of employment, role, organization details, reference, and experience summary
Domain education — names of courses completed, institutions attended, dates, qualifying hours
Once you open an application, it will remain active for 90 days after which time it will close.
Tip: To complete the application quickly, gather all of the information and documentation you need before opening it. Otherwise, it will likely take you multiple sessions to complete.
3. Application Review
Once we receive your application, we'll verify that you meet the eligibility criteria and that your experience and/or education is valid and consistent with the guidelines stated in the certification handbook.
Typically the application review period will take 5–10 days, depending on the certification. Once it's complete, we'll email you to move on to the next step.
If we have any questions or issues with your application, we'll email you further instructions and direction.
For each certification, a specified percentage of applications are randomly selected for audit. PMI conducts application audits to confirm the experience and/or education documented on certification applications. The purpose of the audit is to enhance the credibility of the certification program and of the certification holders.
Read Frequently Asked Questions about the application audit process.
Program Management Professional (PgMP)® and Portfolio Management Professional (PfMP)® applications include an additional step of panel review. Once we have completed the initial review, a panel of PMI certification holders will evaluate your experience summaries to confirm your qualification.
4. Payment
After we notify you that your application is approved, it's time to provide payment so you can move to the final stage. The fastest and easiest way to pay is through our online certification system.
Once payment is received, we'll email you an eligibility number that you'll use to schedule your test appointment. You are eligible for one year, and you may take the exam up to three times during that year.
5. Schedule Test Appointment
Once you are eligible, PMI will e-mail you exam scheduling instructions with your eligibility code, which you will need when scheduling your exam appointment. You can schedule your exam appointment online or by telephone. Full details can be found in the certification handbook and within the examination scheduling instructions. Then all that's left is to test.
Want to create an exam study plan?
Tips:
Review the certification handbook and the exam content outline — they'll explain the exam format and topics that will be covered.
Read current books and articles in your domain topic areas.
Study! Consider enrolling in an exam prep course and forming a study group with your colleagues or friends.
Why get certified?
In an increasingly projectized world, PMI professional certification ensures that you're ready to meet the demands of projects and employers across the globe. Developed by practitioners for practitioners, PMI certifications are based on rigorous standards and ongoing research to meet the real-world needs of organizations. With a PMI certification behind your name, you can work in virtually any industry, anywhere in the world, and with any project management methodology. Wherever you are in your career, PMI has a certification for you.
PMI South Africa Chapter is not a Registered Education Provider and as such does not deliver training programs directly.
We do, however, offer prep courses and information sessions from time to time, as part of our service delivery to chapter members.
To find out more about PMI Certifications, follow this link to FAQs on the PMI website
 HERE
Project Management Professional
 The PMP® is the gold standard of project management certification. Recognized and demanded by organizations worldwide, the PMP validates your competence to perform in the role of a project manager, leading and directing projects and teams.  
Learn More
Program Management Professional
 Designed for those who manage multiple, complex projects to achieve strategic and organizational results.  
Learn More
PMI's Portfolio Management Professional
 (PfMP)®
 The credential recognizes the advanced experience and skill of portfolio managers. The PfMP demonstrates your proven ability in the coordinated management of one or more portfolios to achieve organizational objectives.  
Learn More
Certified Associate in Project Management
The CAPM demonstrates your understanding of the fundamental knowledge, terminology and processes of effective project management.  
Learn More
PMI Professional in Business Analysis
The PMI-PBA highlights your expertise in business analysis. It spotlights your ability to work effectively with stakeholders to define their business requirements, shape the output of projects and drive successful business outcomes.  
Learn More
PMI Agile Certified Practitioner
 Created for those who believe in and apply agile principles and practices on projects. It requires a combination of training, experience and an exam. It also bridges agile approaches such as SCRUM, XP, LEAN and Kanban.  
Learn More
PMI Risk Management Professional 
The PMI-RMP certification recognizes demonstrated knowledge and expertise in the specialized area of assessing and identifying project risks along with plans to mitigate threats and capitalize on opportunities.  
Learn More
PMI Scheduling Professional
 The PMI-SP certification recognizes demonstrated knowledge and advanced experience in the specialized area of developing and maintaining project schedules.  
Learn More
There are more than half a million PMI certification holders worldwide. That's a pretty large network to learn from and collaborate with.
Work in any Industry Sector
PMI certification holders work in every industry, from healthcare, telecommunications and finance to IT and construction.
Overview Guide & Brochure
Read more about our certifications and see a comparison chart of eligibility requirements.