Production Management Institute of Southern Africa, PMI learning and employment for people with disabilities.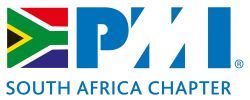 Everyone deserves a chance to shine. Through I Can!, PMI's end-to-end corporate disability solution, we provide learning and employment opportunities for people with disabilities, so that they can make their mark in the workforce.
To integrate young adults with disabilities into the workforce, I Can! also conducts site evaluations, oversees medical verifications, matches learners with appropriate workplaces, facilitates sensitivity workshops, and provides ongoing support.
Click here to download the list of learnership offering.
Alternatively, visit the I Can! website for more information.
Production Management Institute of Southern Africa (PMI) Contact Details.
If you want to talk to us we would love to hear from you!
Head office address:
The Lodge,
305 Musgrave Rd
Strathmore Park
Durban, 4001
P.O. Box 211089, Bluff, 4036
Branches:
KwaZulu Natal:
Gauteng:  
Western Cape:  
Eastern Cape:
031 201 1260
011 398 3000
021 914 1463
041 010 0260
Technical Training:
Welkom:
Kuruman:
Jet Park:
057 391 9300
053 773 1203
011 571 9900
Eastern Cape
Port Elizabeth
764 Govan Mbeki Avenue,
North End,
Port Elizabeth,
6001
Uitenhage
1 Newton Drive,
Uitenhage,
6229
East London
C/O MBSA, 7 Settlers Way,
Gately
5201
Gauteng
Gauteng Central
Braampark Forum 1, Level 5
33 Hoofd Street
Braamfontein
Gauteng North
Adcorp Place
102 Western Service Road,
Gallo Manor
Ext 6
Gauteng East
Ground Floor,
3 Margaret Street
Kempton Park
Ekurhuleni
49a Bisset Street,
Jet Park
Northern Cape
PO Box 9 Kuruman
Mothibistad
Western Cape
Tygerpark II, 2nd Floor,
Cnr of Willie van Schoor & Sportica Crescent
Tygervally
Bellville
Cape Town
Website: https://www.pmi-sa.co.za/
BE SOCIAL BY SHARING THIS POST WITH OTHERS!!