VP Operations Vacancy Position Available at PMI South Africa for Nomination | How to Apply.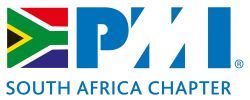 Application is invited from suitably & qualify applicants for the vacancy open at PMI South Africa for VP Operations Position.
ROLE DESCRIPTION:
VP Operations is an important role for helping the chapter to ensure well planned, executed and reported chapter activities and operates as the chapter secretariat.  The VP Operations will engage with EXCO members and their teams to (1) Set up guidelines and templates for activities, using PMI templates and assets; (2) Assist president and deputy president with program planning and administrative support; (3) Maintain activities/events calendar for the chapter, regularly updating; (4) Monitor performance based on chapter operation plan and key performance indicators and monitors the activity budget in coordination with the VP of finance; (5) Maintain Chapter organization chart, and organization breakdown structure, including names of team members, contact information and role duration; (6) Keep deputy president and president informed of any operational issues or opportunities for improvement; Attend EXCO meetings, virtual and co located meetings and arrange venues and electronic access; (7) Coordinate and distribute meeting agendas, monthly VP reports, keep the records of all business meetings of the chapter in chapter documentation system; (8) Provide records to members and outside organizations that request information; and (9) coordinate distribution of all general correspondence in coordination with VP Communication.
STRATEGIC AND BUSINESS MANAGEMENT SKILLS:
Knowledge of Chapter Bylaws and Policies
Knowledge of Chapter Business Processes and programs
Meeting Procedures
Knowledge of Records Retention Requirements
Meeting Coordination

DESIRABLE LEADERSHIP SKILLS:
Active Listening Skills, Decision Making, Excellent Writing Skills, Time Management Skills
PROJECT MANAGEMENT AND PMI VOLUNTEER EXPERIENCE
Estimated Volunteer Hours per Month: 15–25
Average Years of Project Management Experience: 5
Average Years of Volunteer Experience: 2 years desirable
CONNECT WITH US:

Like our Facebook Page, 

Follow

Us On Twitter.