Roekelose Dade Teasers – August 2024/2025 | Full Details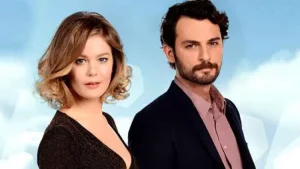 We are delighted to inform you about Roekelose Dade Teasers – August 2024/2025 | Full Details
Coming up on Roekelose Dade this August 2024/2025:
Tuesday 1 August 2024/2025
Episode 54
After stalking her all day, Huseyin finally meets Melek when she goes out for a walk after a horrible dinner event. And Zeynep makes an unreasonable demand.
Wednesday 2 August 2024/2025
Episode 55
Hulya celebrates her birthday and thinks about her childhood. Kaya is found by Hulya. Huseyin finds out new information and feels betrayed. Will he tell the family?
Thursday 3 August 2024/2025
Episode 56
The family prepares for Ramadan – will there be drama around the dinner table? Hatice and Bayram reminisce on the past.
Friday 4 August 2024/2025
Episode 57
Zeynep is on the warpath to take down Hulya. Meanwhile, Hulya begins to struggle with keeping her secrets from being revealed to the whole family.
Monday 7 August 2024/2025
Episode 58
Hulya and Kerim leave the city for a while. Cem lies to Zeynep about what happened between him and Hulya, and Zeynep doesn't hesitate to spread the word.
Tuesday 8 August 2024/2025
Episode 59
Melek tries to help Hulya by revealing her dark past to Huseyin. Kerim reveals his plans for the future to Hulya. Nurgul tries to get closer to the family.
Wednesday 9 August 2024/2025
Episode 60
Huseyin decides to take matters into his own hands, while Bayram runs into a new temptation. Zeynep is overwhelmed with everything that has happened and decides to confront Huseyin about it.
Thursday 10 August 2024/2025
Episode 61
The hospital has become a second home to the Cevhar's as they wait to hear Zeynep's fate. Meanwhile, Nurgul gets a bit too far in her investigation for Mahir's liking.
Friday 11 August 2024/2025
Episode 62
Kerim decides to go on a business trip to Berlin just as Aylin backtracks on her agreement with Hulya. Will they see each other?
Monday 14 August 2024/2025
Episode 63
Zeynep comes home from the hospital, but things are still rocky between her and Huseyin. Is Cem about to close in on Hulya and Mahir?
Tuesday 15 August 2024/2025
Episode 64
Kerim's return from Germany makes Hulya nervous about her future in the Cevher family. Someone decides to hit Mahir where it will hurt the most.
Wednesday 16 August 2024/2025
Episode 65
Hulya feels guilt for her involvement in Emine's kidnapping. Mahir's mother is still held hostage by Cem. Will Mahir be able to control his anger and follow Cem's rules?
Thursday 17 August 2024/2025
Episode 66
Huseyin makes a decision about his family which breaks Melek's heart. Hulya makes a shocking discovery about who is working with Cem, meanwhile, Mahir is desperate to save Emine.
Friday 18 August 2024/2025
Episode 67
It's a race against the clock as Emine's sickness starts to overcome her. Will Mahir admit the truth to save her or will Hulya save the day?
Monday 21 August 2024/2025
Episode 68
Aylin's return causes a difficult split in the Cevher family as secrets are revealed and more lies are told. Hulya battles to cope with Kerim taking Mehmet away from her.
Tuesday 22 August 2024/2025
Episode 69
Bayram, learning the truth about Mehmet's birth from Filiz, fills Hulya with trepidation. Kerim is plagued by thoughts of the woman he can't seem to forget.
Wednesday 23 August 2024/2025
Episode 70
Mahir and Hulya try figuring out a plan to find Kerim's whereabouts, pushing thoughts of Cem's demands aside. Arda takes responsibility for the mess he and Bade are in.
Thursday 24 August 2024/2025
Episode 71
Hulya and Mahir go on a wild goose chase trying to find where Kerim went with Mehmet. Will Hulya have the outcome that she wants?
Friday 25 August 2024/2025
Episode 72
The Cevher household is divided between Bayram and Suheyla. Hulya puts her foot down with regards to Mehmet, and Filiz and Nurgul reveal a big decision to Mahir.
Monday 28 August 2024/2025
Episode 73
Hulya is overjoyed to find Kerim, but his indifference breaks the final string of their relationship. And Bayram forces Bade to learn how to be a wife.
Tuesday 29 August 2024/2025
Episode 74
Someone from Nilay and Melek's past comes back to haunt them. Kerim holds onto his anger towards his father. Filiz makes a move to get her child back.
Wednesday 30 August 2024/2025
Episode 75
Filiz's bid to get her child back sends the Cevher family into chaos – can Kerim find a way to fix this? Or will he have to turn to his father?
Thursday 31 August 2024/2025
Episode 76
The threat of having to fight over Mehmet in court weighs on Kerim and Hulya's minds. On top of that, Hulya has to find two million to keep Cem quiet.
Premiere episodes of Roekelose Dade air on eExtra from Monday to Friday at 17h30.
SHARE THIS POST WITH OTHERS!