Sifiso Simamane: Biography of Sifiso Simamane, Age, Career & Net Worth
Here is all you need to know about Sifiso Simamane profile….
Sifiso Simamane (born 4 November) is a South African actor, playwright, and director known for his starring role as Jason in the e.tv action series The Alliance.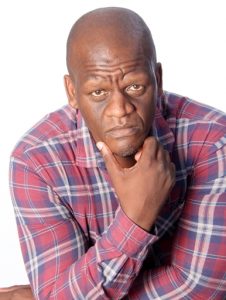 Sifiso Simamane Biography, Age, Career & Net Worth
Sifiso Simamane Age
He was born on the 4th of November in South Africa. He celebrates his birthday on November 4th every year.
Career
Inkosi uMpande Kasenzangakhona (King Mpande, Son of Senzangakhona), a historical drama about one of the great leaders of the Zulu country, King Mpande kaSenzangakhona (1798-1872), who was half-brother to the two Zulu kings who came before him, Shaka and Dingaan, premiered in 2009.
In Durban theatre writer/director Edmund Mhlongo's musical One Among Many: A Musical Tribute to Chief Albert Luthuli, he portrayed the lead role of Chief Albert Luthuli. It was first performed in 2007 to commemorate the 40th anniversary of Luthuli's death, and in 2014 it toured to the Grahamstown National Arts Festival.
In 2015, Sifiso Simamane starred in 'Mashu: The Musical,' a heartbreaking tale of two brothers caught up in the chaos that wreaked havoc on the people of KwaMashu in the mid-90s.
In 2016, he won his first starring role in television with The Alliance, in which he played Bra Jay, the main character. Bra Jay arouses hostility and excites affection among his family, business colleagues, and community by being streetwise, tough, and defiant, and by constantly being the suspect.
Net Worth
He has an estimated net worth of $200,000 which he has earned as an actor.
Disclaimer: Unlike other sites, We can not guarantee that the information publish above are 100% correct. We'll always tell you what we find, Therefore the details about the Biography of Sifiso Simamane can be updated without prior notice.
However, If you have any queries regarding Sifiso Simamane Biography, kindly Drop a Comment below and we will respond to it as soon as possible.
SHARE THIS POST WITH OTHERS: