Skeem Saam confirms the death of Charles Maja, Big Boy.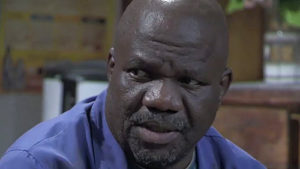 Oh dear readers… these are troubled Lockdown times indeed
V-Mash last Friday and now Skeem Saam's Charles Maja. He died today after a stroke.
This statement from Skeem Saam's publicist Sumaya Mogola on behalf of the show:
It is with great sadness that we inform you of the passing of Charles Maja who played the role of Big Boy Mabitsela.

Charles passed away on Thursday the 9th of April 2020 after suffering a stroke.

He was a loved and valued member of our crew and he will be sorely missed.

Please keep his family in your thoughts as they go through this difficult time.
He was in his early 60s.
RIP Charles.