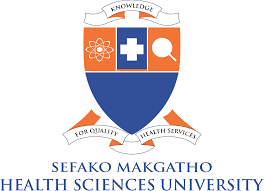 SMU Admission Entry Requirements 2024/2025 Intake, SMU courses offered, How to apply online, and Sefako Makgatho Health Sciences University requirements 2024/2025.
Sefako Makgatho University SMU Admission Entry Requirements 2024/2025
Prospective students may apply to any of the Sefako Makgatho Courses at any time and are admitted subject to fulfilling all SMU admission entry requirements for the 2024/2025 academic year.
Sefako Makgatho Health Sciences University (SMU) offers students opportunities to undergo training in the health sciences. Selection is competitive and is based on academic performance and the university
ensures that selected students have the ability/potential to complete their studies in the requisite minimum time.
SMU also prioritise transformation and endeavours to attract talented students from all demographic groupings in South Africa and a few from Southern African Development Community (SADC).
The University reserves the right not to offer a particular module or course where the prescribed minimum number of students has not registered for the module or course and/or programme or qualification in question.
The General Rules and admission requirements of the University are as approved by the University
Council. However, these rules and admission requirements are subject to amendments approved after the date of publication.
CLICK HERE to download SMU admission requirements (PDF)
Please note: To apply online, you need access to the internet and a valid email address. Please ensure 

that

 

you:
Complete the application accurately and fully.
Write your names the same as they appear in your identity/passport document.
Specify the names of the first-choice and second-choice degrees (where applicable)
Complete the residence section (if applicable).
Pay the non-refundable application fee of R200.00 and send proof of payment. Use the reference number/student number generated by the system when making payment
Please remember to upload the following certified and individually 

scanned

 

documents:
Certified copy of your ID/passport document (compulsory).
Certified Grade 11 end of year examination results or your National Senior/Matric/IEB Certificate (if you have already completed Grade 12).
Certified copies of your degree certificate(s) and academic record(s) (if you attended other universities).
Certified copy of your marriage certificate (if applicable).
Proof of non-refundable application fee payment of R200.00
Banking Details are as follows:
Account name: SMU; Bank name: Standard Bank, Account no.: 071244395 Branch no.: 020909; Ref no.: Your ID/ Passport number/ Student number
Please

 

note:
Your application will not be processed if you have not submitted all the required applicable documentation mentioned above.
If you have not submitted the required documentation within a period of two months, unfortunately your application will not be considered.
The University receives more applications than it can accommodate and meeting admissions requirements does not guarantee admission.
There are limited places in University residence and admission to study at SMU does not guarantee a place in residence. The places are awarded on a first come first served basis and the University is not obliged to provide a place in the residence.
All non-South African citizens and non-permanent residents are required to obtain a study permit prior to registering as students. Applications for study permits should be submitted to the South African Home Affairs, Consulate or High Commissioner in your country of residence/origin, and it would be issued in favour of Sefako Makgatho Health Sciences University and to be submitted during registration.
Application forms submitted after the closing dates will not be considered.
If you need more information, call 012-521 4058/5886/4315/4319/4137/4204/4979
Please continue with the application process until the end (by pressing the submit button)
For more information and inquiries, please navigate to the Sefako Makgatho Health Sciences University portal. All details are available on the institution's official website: https://www.smu.ac.za/
Be social by sharing this post with others and don't hesitate to like Like Us on Facebook to share, discuss and get Sefako Makgatho Health Sciences University latest updates 2024/2025.