Want to study at AAA School of Advertising? See Nine (9) reasons you should apply.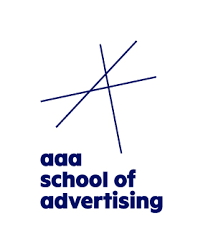 In this post, we have published in details the AAAwesome reasons to submit your application to study at the AAA School of Advertising.
About AAA School of Advertising.
Our 

vision
Recognising the needs of advertising agencies, design companies, media agencies and marketers, the AAA's vision incorporates the necessity to maintain globally recognized standards for world-class education and training of students. This is achieved whilst supporting the advertising industry in achieving its transformation objectives. The vision is "To produce the world's most integrated marketing communications practitioners for a digitally led world."
Our 

mission
The mission is set in the deep desire to develop, liberate and fan the creative and lateral thinking energies within students and academics to produce, via an integrated approach, graduates with the necessary knowledge and skills who can add value to employers in the marketing, advertising and communication industries. The mission is "To be a world-class, innovative, technology-inspired provider of future skills in the digital, creative and advertising space, creating commercial value and facilitating transformation."
Our 

credentials
IAA accredited
Registered by the DHET as a PHEI (Private Higher Education Institution)
Our qualifications are accredited by the CHE (Council on Higher Education) and recorded on the National Qualifications Framework (NQF)
Rated by Austrian Lürzer's Archive as one of the best advertising schools in the world
Reasons to Study at AAA School of Advertising.
1. Smaller classes
It's all about you. We believe that one-on-one attention is needed to transform a good student into a great one. It's why we limit the number of students per course. Smaller classes guarantee enhanced learning and improve creative or strategic output. Get the attention you deserve!
2. Innovative teaching methodology
Step into our school and immerse yourself in a study life which mirrors agency life. Our integrated approach to teaching marketing communications delivers real-world experience from day one. It's a dynamic blend of theory and practical knowledge.
3. Committed to empowerment
In a country where over 60% of youth live in poverty, the probability for untapped brilliance to go undiscovered is a reality. This is why we continually endeavour to identify, recruit and educate talented individuals from previously disadvantaged groups.
4. Learn from the best
Building your professional network begins here. Learn from respected academics. Be mentored by leading advertising, marketing and communication professionals. Our open door policy ensures that, when needed, we can advise and assist.
5. World class curricula
The world evolves. So do we! We've designed our curricula to evolve with the needs of the market place and changing technologies, placing us and our students at the forefront of education in advertising and marketing communication.
6. AAA internships
Final year full-time students are placed in ACA-member agencies as part of a four-week internship programme. They are given the opportunity to attend client meetings, brainstorm brand campaigns, present their work and produce the final creative. Many of these internships turn into jobs.
7. Award-winning tuition
The best gets even better. We can proudly say our students win more awards than any other South African advertising school. We provide you with the knowledge, tools and technology to excel.
8. Pay for your studies in instalments
If you can't pay for your studies in full or in two instalments, AAA offers a payment plan. This gives you the opportunity to pay off your degree, diploma or higher certificate over 10 months. If you are interested in applying for a payment plan, email our accounts department.
9. We support our students
You're not on your own. To guarantee your success we provide:
one-on-one counselling with Registrars and Faculty Heads when needed
access to the Internet via Wi-Fi or LAN, and
a Resource Centre from which to gain inspiration or insight.
What is your take on this awesome post? Please don't keep it to yourself.
BE SOCIAL BY SHARING THIS POST WITH OTHERS