Study at Greenside Design Center | What You Should Know.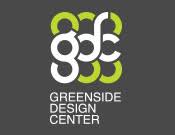 Are you interested in creating spaces that positively affect how we live, work and play? Greenside Design Center is opened especially for people like you.
The first step to becoming a fully qualified and sought-after designer is to let us know you're interested in enrolling with us.
GDC not only offers a January Intake 1, but now offers a July Intake 2 for the Higher Certificate in Design Thinking and BA Degree Programmes.
Greenside Design Center admissions department are able to do online interviews during lockdown. Contact us via email [email protected] or WhatsApp on 0833211054.
We reserve the right to cancel the course. Should this be necessary payments received will be refunded.
Complete the short form on the left, and we will contact you to set up an individual interview at a time convenient to you. Apply today!
ADMISSIONS CRITERIA
For the degree programmes:
Completion of National Senior Certificate with entry into Bachelor degree programmes.
An ability to analyse and communicate ideas and concepts through a visual medium, to be demonstrated through an existing portfolio or by completing a drawing exercise at the college
Don't meet those requirements? Don't worry, you can still apply for our Higher Certificate in Design Thinking.
Or go to our affiliate partner AIE, the Academic Institute of Excellence.
They offer progammes in the following fields:
Engineering
Architecture and Draughting
Visual Design
IT
Business
For the Higher Certificate
Completion of National Senior Certificate with entry into a Higher Certificate
Then, simply:
Call the Greenside Design Center reception at 011 646 1984 or email us at [email protected] to make an appointment for an interview
On day of interview, bring along the following with you:
Certified copies of your ID / Passport,
Latest school results or academic record
An art or design portfolio (photos of artwork can also be assessed), or a drawing exercise can be done during the interview)  
If you are accepted and want to register, you will need to
Complete the Registration Form and pay the Registration Fee
Await correspondence from GDC regarding formal registration.
What if you are currently completing grade 12?
Follow the process above, using the latest grade 12 results you have (for example 2nd term report). GDC can accept you provisionally pending your final National Senior Certificate.
Funding for your student fees
There is always and option to start a career in design when applying at Greenside Design Center and AIE! We are Different by Design and where futures are made.