The Estate 3 on S3 Teasers – August 2024/2025 | Full Details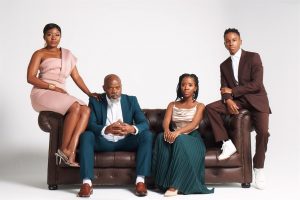 We are delighted to inform you about The Estate 3 on S3 Teasers – August 2024/2025 | Full Details
We were under the impression that The Estate was ending on Monday 31 July but it turns out it's ending on Friday instead, with the full 260 episodes for Season 3.
The Dynasty reboot replaces it once it ends.
Coming up:
Monday 1 August 2024/2025
Episode 257
Lwandle struggles to come to terms with the reveal of her biggest secret. Karabelo and Lesiba celebrate and Khulekani receives disturbing news.
Tuesday 2 August 2024/2025
Episode 258
Castro stares death in the face, Khulekani has bad news for the TLA and Lesiba and Karabelo spring a surprise on everyone.
Wednesday 3 August 2024/2025
Episode 259
Lwandle is shocked by Khulekani's latest manipulation, Castro passes the baton to Nkedama and Karabelo makes a drastic decision.
Thursday 4 August 2024/2025
Episode 260
Finale! 
Castro delivers his final speech to the people of Azania, Lesiba and Karabelo's plans hit a roadblock. Jo is rewarded and makes a life-changing decision. Lwandle's worst fears come true.
As you may know, this is It for The Estate – or is it? According to the SABC it'll be back, but we have to see it to believe it.
Can Muzi's comeback save it?
Tap here for the memo if you missed it: Get a load of this – S3 sheds The Estate
Premiere episodes of The Estate air on S3 from Mondays to Fridays at 19h00.
SHARE THIS POST WITH OTHERS!