What's Happening New on TV today – Saturday 16 May.
Celebrity IOU
Channel: HGTV (DStv 177)
TX Time: 19h50
Genre: Reality Makeover, Reality, Home Improvement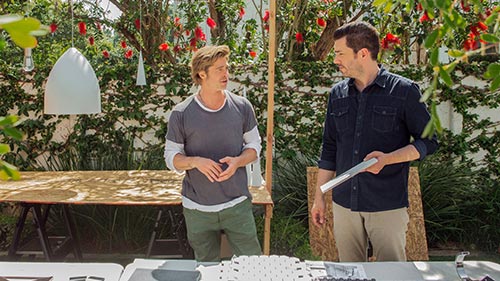 They're the unsung heroes who have helped some of today's biggest names achieve their success and stay sane along the way.
So now, some of America's most famous celebrities are giving back to their most loyal supporters in style.
This heartwarming and star-spangled series gives celebrities the chance to show their appreciation for the most special people in their lives with an incredible home makeover.
They've drafted in estate experts Jonathan and Drew Scott to use their building and design skills to help surprise these unsung heroes with astonishing renovations that not only transform their homes – but their lives.
In each episode, the celebrities share an authentic, inside look into their personal lives and get hands-on with Drew and Jonathan to imagine a design plan and create a beautifully customised space that rewards mentors, friends and family members.
Throughout the season, the brothers travel across the country to help create stunning new spaces on tight timelines.
The projects include converting a detached garage into a gorgeous yet functional guest retreat, overhauling a lacklustre backyard into an entertainer's dream, and taking a condo from its outdated '70s style to a modern, cozy home perfect for family gatherings.
In the series premiere, "Brad Pitt's Gifting a Backyard Pad": Brad Pitt recruits Drew and Jonathan Scott to help him surprise his friend and makeup artist of 30 years by renovating her detached garage.
They turn her 400-square-foot unit into a showstopping guest suite, makeup station and storage area.
Tell Me a Story 2
Channel: M-Net (DStv 101)
TX Time: 21h00
Genre: Thriller, Horror
Takes the world's most beloved fairy tales and reimagines them as a dark and twisted psychological thriller.
Exploring an entirely new set of fairy tales and characters, the 10-episode second season will feature the stories of three legendary princesses: Beauty and the Beast, Sleeping Beauty and Cinderella – like you've never seen them before.
We'll meet the Pruitt family as they navigate love, loss, romance and terror against the iconic backdrop of Music City – Nashville, Tennessee.
In the Season 2 premiere, "The Curse": A tragic event threatens to derail the launch of Ashley Rose's debut album.
Meanwhile, Jackson tries to break old habits when an intriguing stranger enters his life; and Maddie attempts to hold her family together amidst a growing disconnect with Tucker.
Rich House, Poor House 5
Channel: ITV Choice (DStv 123)
TX Time: 19h00
Genre: Reality
With the gap between rich and poor greater than ever, this format follows two families from opposite ends of the wealth divide as they trade places to find out if money really does buy happiness.
In each episode one family from the richest 10%, another from the poorest 10%, swap homes, budgets and lives for a week, following each other's spending patterns and weekly schedules.
The two families never meet but after a week in each other's homes, they discover they have common ground even though they're financially worlds apart.
But at the end of the week, how will they have reassessed their own day-to-day lives? And how much will they think money matters?
In the Season 5 premiere: Terri-Ann Nunn went from a council flat to a life of luxury thanks to her diet business, but her family complain that work has taken over her life.
The Ross family squeeze five kids into a three-bed renter. The two families exchange lives, homes and budgets for a week.
The Almost Impossible Game Show 2
Channel: eReality (Openview 108)
TX Time: 19h00
Genre: Game Show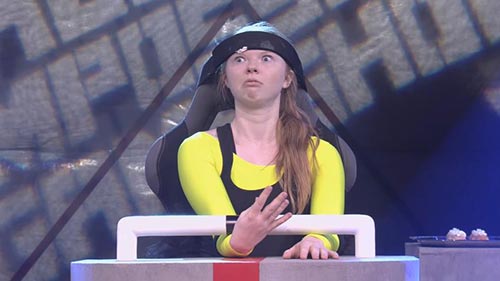 In this physical comedy game show, contestants pit themselves against incredibly simple yet fiendishly difficult games designed to test the most competitive contestants out there.
The super tough games will test your patience, skill and endurance but you don't have to be physically fit to win – just up for a laugh and willing to try, try and try again.
Each contestant starts the contest with 50 lives, and takes on a series of games. For each attempt that ends in failure, the contestant loses one life and must reattempt the game.
The contestant can only move on to another game after one successful attempt, or after failing the game outright by making 15 failed attempts.
If the contestant can successfully complete five games before running out of lives, they win a trophy; any contestant who runs out of lives is out of the game.
Castle Rock 2
Channel: M-Net (DStv 101)
TX Time: 22h00
Genre: Mystery, Sci-Fi, Horror, Supernatural, Thriller
A psychological-horror series set in the Stephen King multiverse, Castle Rock combines the mythological scale and intimate character storytelling of King's best-loved works, weaving an epic saga of darkness and light, played out on a few square miles of Maine woodland.
The fictional Maine town of Castle Rock has figured prominently in King's literary career: Cujo, The Dark Half, IT and Needful Things, as well as novella The Body and numerous short stories (Rita Hayworth and Shawshank Redemption) are set in there.
Castle Rock is an original suspense/thriller – a first-of-its-kind reimagining that unites King's themes and worlds, and brings together the author's most iconic and beloved characters.
In Season 2, a feud between warring clans comes to a boil when budding psychopath Annie Wilkes, Stephen King's nurse from hell, gets waylaid in Castle Rock.