How To Track UCT Online Application Status 2022 – www.studentsonline.uct.ac.za application status portal 2022.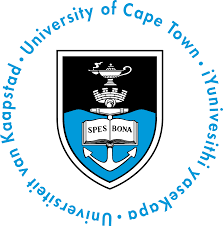 Have you submitted your application to study at the University of Cape Town for 2022 and don't know how to check your application status? Don't worry, below is the step-by-step guide on how to successfully track your application status to UCT online.
You can access the University of Cape Town UCT Application Status Portal 24 hours a day from any location with an internet connection using a desktop computer, a laptop, notebooks, tablets, and even smartphones.
How To Track UCT Online Application Status 2022
Follow the below steps to track your application to the University of Cape Town UCT.
Once you have applied, you can track your application status here
Enter your log-in details which were given to you during the initial application process
You'll now be on the Student Centre page
Click on 'Admissions'
Click on 'Overall Application Status'
This page will show your current Academic Application, Housing, and Funding Application statuses.
Should you have any problems logging in, please consult the student self-service help documentation here or send an email to sss-helpdesk@uct.ac.za.
On the same page, you can confirm your admission offer.
RELATED: How to Access University of Cape Town UCT Vula Portal
Final acceptance is dependent on your final school-leaving results meeting the minimum admission requirements for your chosen programme, or the submission of your final academic record and certificate of conduct if you are studying elsewhere.
UCT is South Africa's oldest university and has its main campus on the slopes of Table Mountain in Rondebosch. There is also a medical campus, aligned to the famous Groote Schuur Hospital; a fine art campus in central Cape Town; and the Middle campus which houses the music, arts and related disciplines.
If you think this post can be helpful to somebody else, please share it on Twitter, Facebook, Whatsapp or Email it to friends
. There are buttons below for this (easy to use too).