University of Johannesburg UJ Faculty of Health Sciences Prospectus 2022 PDF Download.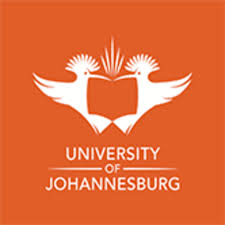 The UJ Prospectus 2022 For Faculty of Health Sciences is a document sent to potential (prospective) students to attract them to apply for admissions. It usually contains information about the institution and the available courses, including advice on how to apply and the benefits of accepting a place. Many Institution has an individual prospectus for each course or group of courses that they offer.
UJ Faculty of Health Sciences Prospectus 2022
The Faculty offers learners a preferred experience; innovative methods of training with a focus on problem-based education complemented by appropriate facilities including a well-equipped dissection facility and laboratories.
Our onsite Health Training Centre ensures that students receive a widerange of relevant experience under the supervision of qualified practitioners, complemented by placements in relevant service rendering facilities. Postgraduate studies form an important component of the Faculty's activities. In collaboration with various partners, including but not exclusive to the National Research Foundation, Medical Research Council and World Health Organization, we strive to address key challenges relevant to the South African situation.
In keeping with our pursuit of excellence, we are constantly re-evaluating our approaches to teaching, learning and assessment. Programme reviews, external advisory committees and quality assurance initiatives are some examples of how we ensure that we remain leaders in our relevant fields.
Our Faculty is committed to community development and various programmes are involved in sustainable, social investment and community outreach programmes. Furthermore, our focus on life-long learning remains core from the day learners enter our programmes and throughout their professional careers.
Faculty Contact Details
Executive Dean
Prof Sehaam Khan
Vice Dean: Teaching and Learning
Prof Craig Lambert
Vice Dean Research and Innovation
Prof Annie Temane
Head of Faculty Administration
Mrs Bathabile Vilakazi | 011 559 6234
Undergraduate Senior Faculty Officer
Dikeledi Dire | 011 559 6050
Postgraduate Senior Faculty Officer
Ms Raihaanah Pieterse | 011 559 6073
General Enquiries
011 559 6925
Health Sciences@UJ
@HealthScienceUJ
>> University of Johannesburg (UJ) Online Application Form 2022
International Students
Admission for international applicants is subject to meeting the compliance requirements as stipulated by the Immigration Act No 13 of 2002, the regulations made there under the; University's policy.
Application and closing date.
You may apply online at www.uj.ac.za and follow a link to Apply@ UJ, or you may download the application form,
which should either be submitted to the Student Enrolment Centre or mailed to the University.
Please note: All applicants are advised not to send cash by mail or leave documents and cash with any unauthorised persons.
All international applicants should take note of the following:
 Submit a completed application form with the following certified supporting documents:
 Sworn English translation of documents (applicants from non-English medium schools only)
 Provide proof of a non-refundable application fee of R200.00 for paper applications.
The University of Johannesburg offers applicants a first and second choice in terms of what they wish
to study. All applicants should fill in both a first and a second choice on the application form. Submit a completed application for on-campus residence with proof of payment for the applicable deposit.
For more information visit the international
office website: http://www.uj.ac.za/internationalstudents
All applicants have to complete the NBT (National Benchmark Test) prior to admission. The result of the NBT will inform decisions taken on placement of the applicant. Relevant regulatory body admission requirements to be adhered to.
The right to add, withdraw or in any way change any part or any regulation without prior notification remains vested in the University
How to Download UJ Prospectus 2022 PDF.
The University of Johannesburg (UJ) Faculty of Health Sciences Prospectus 2022 can be downloaded and printed or accessed online below in PDF format below for free.
Note: You will, however, need a device that is capable of opening PDF files to access the prospectus. Follow the link below to download as obtained from the University of Johannesburg (UJ) website.
Click here to download UJ Faculty of Health Sciences Prospectus
SHARE THIS POST WITH OTHERS!