Umgungundlovu TVET College Contact Details: Email, Tel, Location, Alumni, Campus Address, Direction, Website, Ranking, FAQs, Google Map, Review, Funding, Banking Details, Phone Number, Postal Address, Opening Days, and Hour.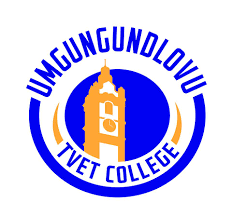 Are you looking for the contact address of the Umgungundlovu TVET College? This post provides a direct link for Undergraduate, Postgraduate, Engineering, Diploma, Certificate, Degree programs students and staff to access and get in touch with the Umgungundlovu TVET College management.
What You Need to Know About the Umgungundlovu TVET College.
Located in the heart of the Midlands, set amidst the forested hills and the rolling countryside, Umgungundlovu TVET College serves as an entity that encompasses more than just obtaining a qualification it serves to achieve personal fulfillment as a lifelong learner; with the emphasis on the practical skills that are required for job placement.
We are passionate about making a difference and ensuring that our students meet the appropriate standards that are expected of them within the work environment.
The Central Office of Umgungundlovu TVET College is situated at 44 Burger Street, Pietermaritzburg. Umgungundlovu TVET College offers prospective students the choice of five campuses, each with its own distinctive character. These campuses are situated in Pietermaritzburg and surrounding areas.
See Also: Umgungundlovu TVET College Online Application Form
Umgungundlovu TVET College Contact Details.
If you want to talk to us we would love to hear from you!
Central Office Contact Details
Telephone: 033 341 2100/2214
Email: marketing@ufetc.edu.za
Physical Address:
44 Burger Street,
Pietermaritzburg,
3201
Postal Address:
PO BOX X9060,
Pietermaritzburg,
3200:
BE SOCIAL BY SHARING THIS POST WITH OTHERS and Don't hesitate to Like Us on Facebook to share, discuss and get the Umgungundlovu TVET College latest updates.
However, if you have any queries regarding the Umgungundlovu TVET College contact details, Please kindly DROP A COMMENT below and we will respond to it as soon as possible.
WE CHERISH YOU!!