Drakenstein Municipality application form 2023 | How to apply.
Below, are the details on Drakenstein Municipality application form 2023, requirements, eligibility,  qualifications needed, application guidelines, application deadline, how to apply, closing date, and other opportunities links for South Africans is published here on Southafricaportal.com as well as on the official website/application portal.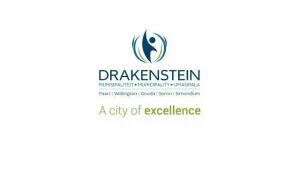 Drakenstein Municipality Application Instructions 2023
The Drakenstein Municipality application details have been published here. All Eligible and Interested applicants may apply online for this opportunity before the application deadline-closing date.
NOTE:
Don't forget that the Drakenstein Municipality application is totally free of charge
Don't send anyone money for this opportunity.
Beware of Fraudsters!!!!
Subscribe to our notification list with your email to receive the Latest Opportunities Updates.
Unemployed Youth Opportunities At Drakenstein Municipality Application Details 2023
Drakenstein Municipality invites qualifying youth to apply for Technical EPWP Training and Bricklayer Apprenticeship opportunities.
EPWP STUDENTS – TECHNICAL TRAINING OPPORTUNITIES
Students (youth) with technical training in (i) welding, (ii) auto-electrical, (iii) mechanic, (iv) plumber, and (v) electrician. Students will be registered for varied amounts of modular training based on prior learning. All students will be required to gain practical experience and pass the applicable trade test.
EPWP YOUTH OPERATOR TRAINING OPPORTUNITIES
Youth with skills and training in operating (i) construction equipment (digger loader and front-end loader) or (ii) tipper trucks.
Requirements
South African citizens Aged below 30 years of age
Residence in the Drakenstein municipal area
Fluent in two of the three official languages of the Western Cape
Unemployed
Access to own transport or willing to use public transport to reach training venue
BRICKLAYER APPRENTICESHIP
Requirements
N1 Entry Requirement: Grade 9 (Std 7) Certificate with a pass in Mathematics and Physical Science; OR
Grade 12 (Std 10) Certificate with a pass in Mathematics and Physical Science.
Trade Test Readiness Requirements
N2 Certificate including the four relevant subjects of maths, engineering science and a fourth subject as required by the trade. OR
Technical trade theory programs quality assured by a SETA deemed to be equivalent to NQF level 3. OR
Relevant Engineering NCV Certificate with seven subjects at NQF level 3. OR
Technical Grade 11 with Maths, Science, Language, and related trade theory subjects. OR
N5 relevant (directly related to the trade theory subjects) N6 certificate or National Technical Diploma (T, S or N stream).
Documents Required:
Completed CETA Application Form
Personal cover letter
Comprehensive Curriculum Vitae
Certified ID copy
The certified academic record of results (including most recent)
Certified copy of formal qualification
Certification of documentation should not be older than three months
HOW TO APPLY
However, if you have queries regarding the Drakenstein Municipality Application 2023, Please kindly DROP A COMMENT below and we will respond to it as soon as possible.
SHARE THIS POST WITH OTHERS!