Steps to Check the University of Fort Hare UFH Application Status 2023 – www.ufh.ac.za/apply/status.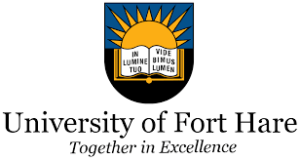 The steps below will assist you to be able to track the status of your 2023 application online.
Step 1
Click on Check your Status below and you will be redirected to the Student iEnabler login page where you are required to enter your login credentials (student number and password).
In the event that you have forgotten the details click on Forgot Student Number as appears in the screenshot below.
Step 2
Check your biographical details if they are correct and update your contact details so that the University of Fort Hare can communicate with you.
Step 3
Still logged in, Under Student iEnabler on the right side of the screen please click on the Student Enquiry Link.
Step 4
Finally, under the Student Enquiry, please click on Academic Admissions Status.
For more information and inquiries, please contact the University of Fort Hare admission office.
However, if you have any queries on how to check the University of Fort Hare (UFH) application status 2023, Please kindly DROP A COMMENT below and we will respond to it as soon as possible.
BE SOCIAL BY SHARING THIS POST WITH OTHERS!