University of Johannesburg UJ Admission Requirements 2023/2024.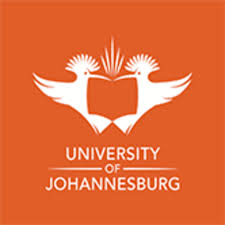 The management of the  University of Johannesburg (UJ) has released the 2023 Intake application entry requirements for successful admission into the undergraduate and postgraduate (Degree, MBA, Ph.D., Masters, Diploma, Certificate, Short Course and Non-Degree) programs respectively for the 2023/2024 academic year.
Interested students may apply to any of the University of Johannesburg Courses at any time and be admitted subject to fulfilling all UJ admission entry requirements for 2023.
Southafricaportal has published the University of Johannesburg admission entry requirements below as released on the official website.
University of Johannesburg UJ Admission Entry Requirements
Checklist for applying
Have the requirements for study choices been met?  Click HERE to view the 2023 Undergraduate Prospectus for more information on minimum entrance requirements.
Certified and individually scanned documents if completed Grade 12 (see process below).
Document upload requirements when applying online (not applicable to applicants currently in grade 12 or internal transfer/Senior applicants):
All documents must be certified
Eensure that the scanned file is a maximum of 512KB
All documents are scanned in any of the following types – tiff, pdf, jpg or gif
Each document must be scanned and uploaded as separate attachments

Alternatively, documents can be emailed to ujappdocs@listsrv.uj.ac.za with the provisional reference/student number noted in the subject line of the email.
New applicants
Please click 

HERE

 to consult the 2023 Undergraduate Prospectus to ensure you meet the minimum entrance requirements before applying.
Applicants may only apply for 

two study choices.

 These study choices may not be amended once they have been chosen. 
In the case of applicants re-writing Grade 12 subjects, applications will be processed on the current results available. If Grade 12 has been written more than once then your combined results must be submitted with your application.

Applicants writing the National Senior Certificate (NSC) through IEB or SACAI examining bodies can apply online by selecting "National Senior Certificate" under the Results Detail page of the online application process.
Applicants currently in Grade 12 may be requested to provide certified copies of final Grade 11 results for verification and auditing purposes.

The University of Johannesburg will not accept the General Education Development (GED) test for entry into any of its curricular undergraduate qualifications.  The GED is no longer recognised by Universities South Africa (USAf), and is not equivalent to a South African grade 12 (NSC/IEB/SACAI).  Applicants who completed the GED and would like to study towards an undergraduate curricular qualification are advised to register and complete a grade 12 NSC/IEB/SACAI or international equivalent thereof.

The National Benchmark Tests (NBTs) are not part of UJs admissions requirements and applicants are not required to write the NBTs in order to apply or gain admission to UJ. Applicants may however, be requested to write the NBTs in exceptional circumstances where the applicant is in possession of an extraordinary school leaving certificate.
Re-applicants/Transfer applicants/Senior applicants
Click HERE to apply online for FREE
Click HERE to download a paper-based application – R200.00
For more information and inquiries about the University of Johannesburg admission entry requirements 2023, visit the institution's official website.
SHARE THIS POST WITH OTHERS!