University of Witwatersrand, WITS Admission Requirements 2023 Intake.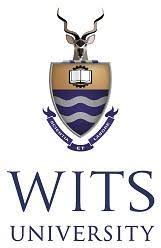 The management of the University of the Witwatersrand (WITS) has released the 2023 Intake entry requirements for successful admission into the undergraduate and postgraduate (Degree, Ph.D., Masters, Diploma, Certificate, Short Course, and Non-Degree) programmes respectively for the 2023 academic year.
Students may apply to any of the University of Witwatersrand Courses at any time and are admitted subject to fulfilling all University of Witwatersrand admission entry requirements for the 2023 academic year.
WITS Admission Requirements Overview 2023
Which school-leaving qualification category do you fall into?
Admission Point Score (APS)
Are you an applicant who is currently writing or completed the NSC matric? If you are, then please read the information below regarding admission requirements.
NB: This is a guideline only. Meeting the requirements does not guarantee a place. Final selection is made subject to the availability of places, academic results and other entry requirements where applicable.
Wits tabulates the points score for all subjects on the following basis:
That English must be taken either as Home Language or as 1st Additional Language.
Mathematics is compulsory for all numerate programmes in Engineering and the Built Environment, Commerce, Law and Management, and Science.
Maths Literacy is accepted for some degrees (see Admission Requirements (NSC)).
Wits does not distinguish between designated vs non-designated subjects when calculating the admission point score (APS)
The APS calculation is based on the best seven subjects including Life Orientation
NSC Scale of Achievement
NSC%
Wits APS
Wits APS%
Wits APS for Maths & English
Wits APS for Life Orientation
Wits APS for Other subjects
7
6
5
4
3
2
1
80-99
70-79
60-69
50-59
40-49
30-39
0-29
8
7
6
5
4
3
0
0
90-100
80-89
70-79
60-69
50-59
40-49
30-39
0-29
8 + 2=10
7 + 2=9
6 + 2=8
5 + 2=7
4
3
0
0
4
3
2
1
0
0
0
0
8
7
6
5
4
3
0
0
However, if you have any queries regarding the WITS University entrance requirements 2023, Please kindly DROP A COMMENT below and we will respond to it as soon as possible.
BE SOCIAL BY SHARING THIS POST WITH OTHERS and Don't hesitate to Like Us on Facebook to share, discuss, and get the University of the Witwatersrand (WITS) latest updates for 2023.