VP Communication & Technology Vacancy at PMI South Africa for Nomination | How to Apply.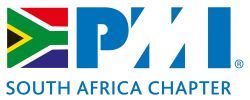 Application is invited from suitably & qualify applicants for the vacancy open at PMI South Africa for Communication and Technology Position.
VP COMMUNICATION AND TECHNOLOGY (Existing Candidate in Acting Role)
ROLE DESCRIPTION:
This executive position will be responsible for managing all chapter internal and external communications: establishing chapter communication strategy, annual plan, budget and schedule; establishing and running a regular chapter newsletter; managing regular announcement of chapter events; reviewing current chapter communications for effectiveness and member engagement; managing communication and documentation flow and filing/storage; managing website and contributing to website content; providing data analytics relating to chapter communications and chapter website; and respond to technical support requests.  Also, the incumbent will provide advice and lead application of digital solutions for chapter communications and events that improve effectiveness of delivery, impact for members and brand exposure, in coordination with the marketing portfolio VP.  Work is done in coordination with VP marketing and other portfolio leaders.
The volunteer will develop and manage a team of volunteers to carry out portfolio responsibilities with support from the VP Volunteer Management.  The following team roles have been identified: Website administrator; Digital Innovations expert; chapter email and mail chimp communications manager; Membership communication; Newsletter/publications; Information officer; and Social media.
STRATEGIC AND BUSINESS MANAGEMENT SKILLS:
Able to manage a diverse team of volunteers working on the content and technology dimensions of chapter communication; strategic and program planning; ability to develop messages on project management for chapter members and for senior executives; vendor management; event development desirable
DESIRABLE LEADERSHIP SKILLS:
Ability to delegate effectively, Motivation and Team Building Skills; verbal and written presentation skills; stakeholder management experience
PROJECT MANAGEMENT AND PMI VOLUNTEER EXPERIENCE
Estimated Volunteer Hours per Month: 20-30
Average Years of Project Management Experience:  3 years
Average Years of PMI Volunteer Experience:  2 years desirable