VP Finance Vacancy at PMI South Africa for Nomination | How to Apply.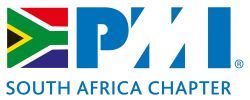 Application is invited from suitably & qualify applicants for the vacancy open at PMI South Africa for VP Finance Position.
ROLE DESCRIPTION:
Elected volunteer is responsible to manage the finance portfolio and deputy to maintain and present all financial records required for chapter operations in accordance with chapter bylaws.:
(1)  Prepare and maintain financial records of all PMI South Africa Chapter moneys' received from dues, dinner meeting payments, etc., and pay all bills. Promptly deposit all funds received;
(2)   Develop an annual operating budget with other VP inputs for the fiscal year, for approval by the Executive Committee;
(3) Prepare financial reports on the activities and financial status of the PMI South Africa Chapter; (
4) Manage all financial arrangements for meetings and special events, including the registration desk, collection of fees, and payment to meeting place;
(5) Ensure conformance to South African regulations;
(6) Support a timely and clean turnover of PMI South Africa Chapter records to the position's successor;
(7) Provide input into all PMI South Africa Chapter governance documents including the Operations Plan; and
(8) Assist with the PMF Scorecard.
The elected volunteer identifies and trains a deputy to assist with the execution of portfolio responsibilities and ensures succession and transition plan.
STRATEGIC AND BUSINESS MANAGEMENT SKILLS:
To have or develop use of Accounting Software/Tools (e.g. Quick Books, Excel) Knowledge of Financial Planning
Willing to develop or apply Analytical Thinking Knowledge of Generally Accepted Accounting Principles (GAAP)
Documentation Skills/Financial Record Keeping

DESIRABLE LEADERSHIP SKILLS:
Decision Making, Technical Tools Skills, Time Management Skills, Skilled in Strategic Planning and Process Execution
PROJECT MANAGEMENT AND PMI VOLUNTEER EXPERIENCE
Estimated Volunteer Hours per Month: 16-20
Average Years of Project Management Experience: 3
Average Years of Volunteer Experience: 2 desirable