Western Cape Education Department WCED ePortal Login | www.wcedeportal.co.za.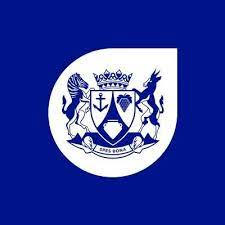 WCED ePortal provides students with an online solution, instant messaging tools, and much more! Create, Collaborate, And Communicate with the WCED mail system.
Western Cape Education Department WCED ePortal Portal Login
How to log in, sign in/up, retrieve, change, or reset your Western Cape Education Department WCED ePortal profile/account dashboard password online.
WCED ePortal is open to all irrespective of color, race, ethnic identity, religion, gender, or national origin provided he/she has the portal login details.
You can access the Western Cape Education Department (WCED) ePortal 24 hours a day from any location with an internet connection using a desktop computer, a laptop, a notebook, a tablet, and even a smartphone.
The WCED ePortal login portal can be accessed via the link below. Please login by providing your Username and Password.
Note: If you don't have an account on the WCED ePortal, kindly click on the register link and create an account first. Select Contributor or Learner Registration and continue the registration process.
If you already have an account;
1. Go to: https://wcedeportal.co.za/
2. Click on Login
3. Enter details and press Enter.
4. Thereafter you will be logged in to your WCED ePortal account.
How to Change/Reset WCED ePortal Login Password.
Have you forgotten your password to log in to the  WCED ePortal profile and/or portal? Don't worry, kindly follow these steps to retrieve or change your password:
To start, go to the Portal Login screen
Next, click on the Forgot/Change Password link, fill and enter the required details
Click on the submit button
WCED Contact Details
Head Office
Physical Address
North Wharf Square
2 Lower Loop Street
Foreshore
Cape Town
8001
Telephone
021 467 2631 / 021 467 2171
021 467 2126 / 021 467 2760
021 467 2128
Email
Office hours
07:30 – 16:00
SHARE THIS POST WITH OTHERS USING THE SHARED BUTTONS BELOW.