WITS Career in Nursing | This post covers information about the top seven (7) career areas you will function after completing a nursing degree program with the University of the Witwatersrand (WITS).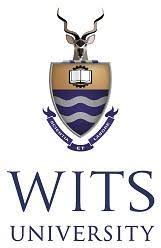 Are you looking for the careers that suit you when you complete your nursing degree program at WITS University? Don't worry, in this post, we have narrow down the best seven career options that are suitable for you.
Without much ado, let's dive into the full information.
Would a Career as a Nurse suit you?
Being a nurse requires you to have good people skills and the passion to want to help others. Nurses need to gain the trust of the patients which they care for. The ability to work in a team and to take instruction while being able to think on your own initiative is essential
Why a Wits Nursing Degree?
Wits nurses, a study in a rigorous, vibrant multidisciplinary environment that stimulates intellectual inquiry and professional responsiveness. Small group learning is the main teaching/learning strategy.
Students engage in cooperative learning to systematically work through carefully constructed real-life health scenarios, deciding what learning is needed to access information, discerning, which information produces the best evidence into the management of health issues.
As a consequence, a Wits nurse learns to ask critical questions in health nursing practice, knows how to analyze important health issues – put forward appropriate solutions that will follow through with competent action and relevant communication.
A Wits nurse is not only a team player but knows how to lead a team and to be of influence in matters of self-decision making and policy. In all of this, a Wits nurse understands team dynamics, the diversity of views of team members, and knows how to facilitate a unified caring approach for the good of the patient and community.
Career Options in Nursing
Nurses practice in a range of contexts and health care settings some of these include:
Hospitals
Community clinics
Private nurse
Industry
The Military
Homes in specialized areas such as Hospice
Rehabilitation and Aged care facilities.
On completion of the basic degree a registered nurse may choose a career as a nurse, midwife, psychiatric nurse or community health nurse. Through further study a nurse can become a specialist in intensive care, trauma and emergency care, child nursing, neonatal nursing, oncology and nephrology, operating theatre and many more.
A career in academia (universities and colleges) as a lecturer and researcher and in policy and health service management: offer non-clinical employment opportunities for nurses.
Each of these career options requires further study.
Further Education
Opportunities for further studies are available at Advanced Diploma, Masters and Doctoral Levels.; Community Health Nursing Science; Intensive Care Nursing Science; Trauma Nursing Science; Child Nursing Science; Oncology and Palliative Nursing and Nursing Education.
BE SOCIAL BY SHARING THIS INFORMATION WITH OTHERS!!
CONNECT WITH US:

Like our Facebook Page, 

Follow

Us On Twitter.